96 Silverton Sedan Cruiser 312
cruiser boat clean title... REPAIR/restoration
Located in southern Indiana
visit the "about me" page on ebay for more information
Located at 861 S Gardner Scottsburg IN 47170
(30 miles north of Louisville Ky and about 75miles south of Indianapolis In.)
2 or 3 minutes from I- 65
812-820-5050

---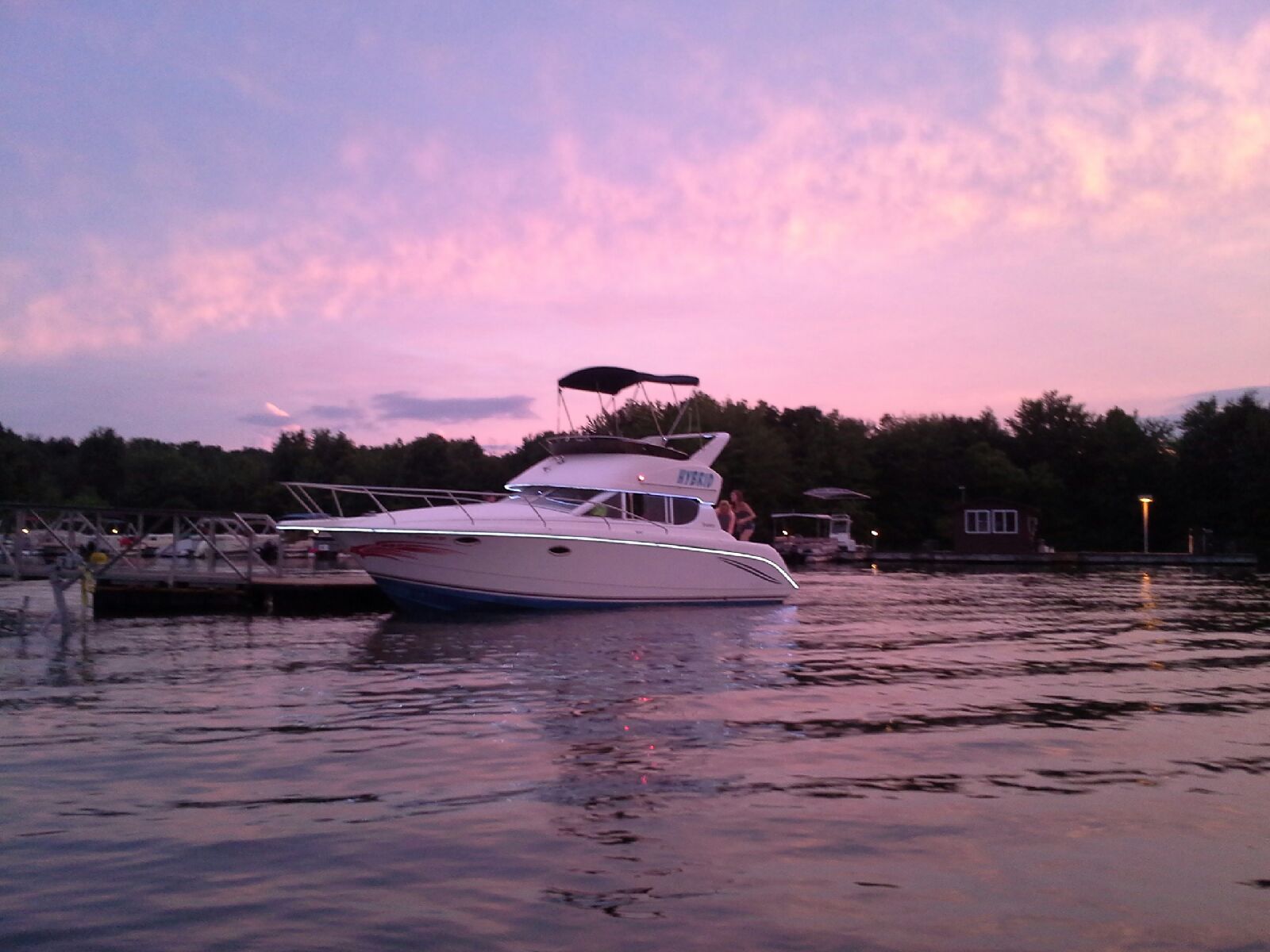 New information May 2016!
This yacht is for sale for 6995 as-is
the trailer is also available for sale for an additional 6995 and is new
I will loan the trailer if you have a place to float the boat
we have enjoyed using the boat , but it is time to sell it
you will need to install one or two replacement engines
it is set up for v8's
you will not need outdrives, they are new
you will need complete engines with exhaust because the old ones were flooded then frozen.
it has electric remote power steering
it has freshwater and blackwater tanks that function
it has one new electrical panel and one that is original and has been wet
it has a flatscreen tv and a nice sound system
comes with all the blue canvas for rain/wet weather use (one zipper is in need of replacement)
3 functioning bilge pumps
one new macerater pump\
functioning deck wash pump ( requires being on the water for supply )
functioning 120 volt inverter ( large 2200 watt... will run a microwave oven)
you may want to search ebay or google for " complete marine repower"
you will discover that a complete engine is 2250 to 4600 dollars
you will need to buy exhaust manifolds, this will also cost about 450 unless your new engine comes with them
you will need a starter and an alternater on this new engine because the old ones were ruined when it was underwater
this boat will move well with only one engine, but it is built for two gasolene inboard/outboard mercruisers
the new outdrives are mercruiser clones built in america (SEI)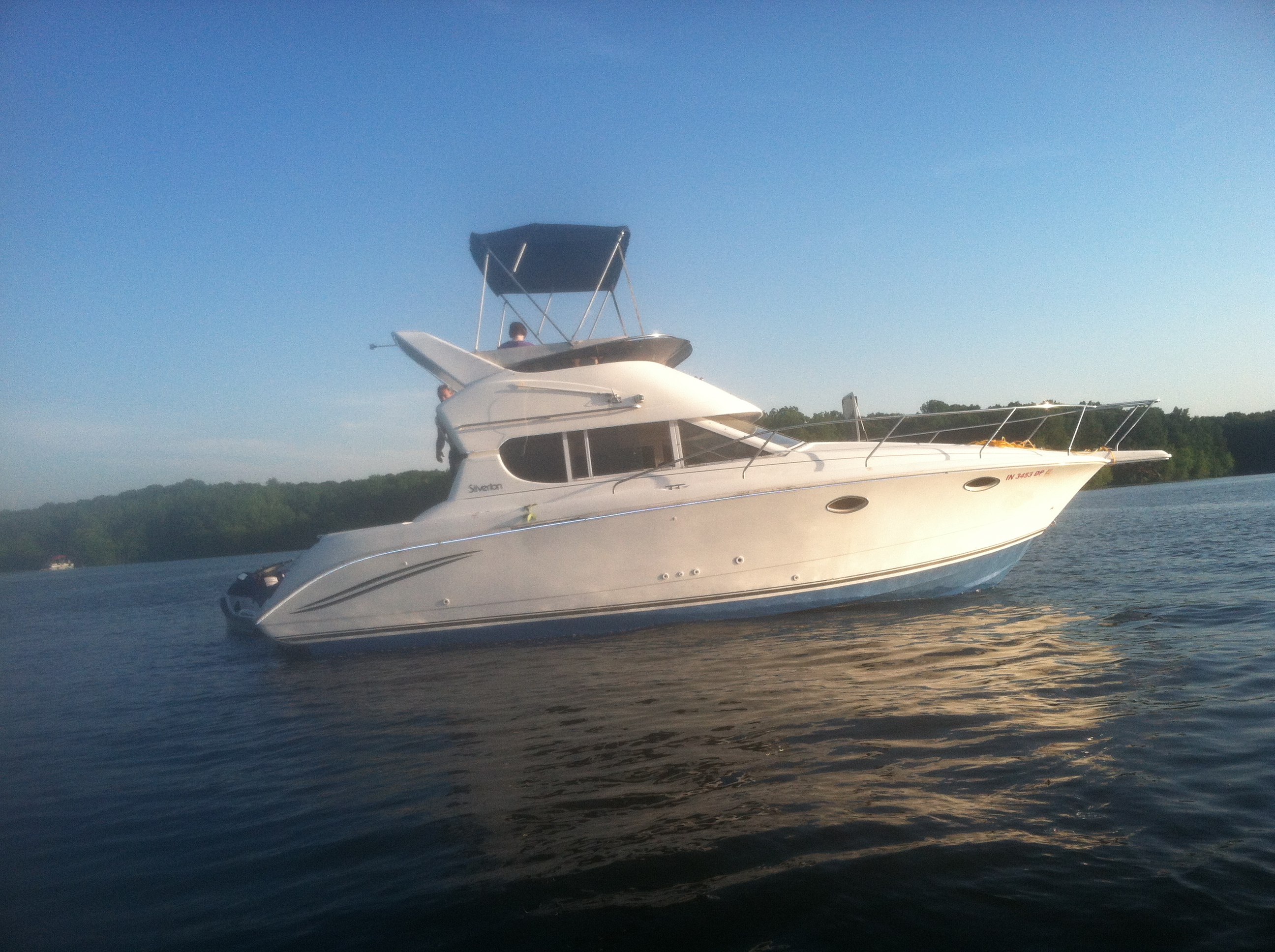 new video link click here
https://www.youtube.com/watch?v=vQG8KyPmXQI
Previously has been halfway underwater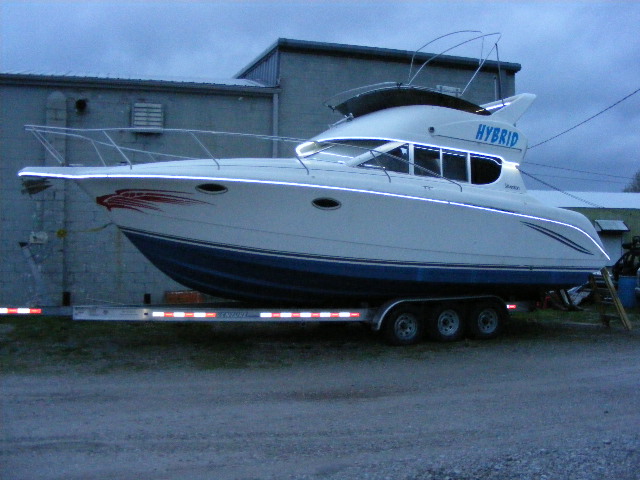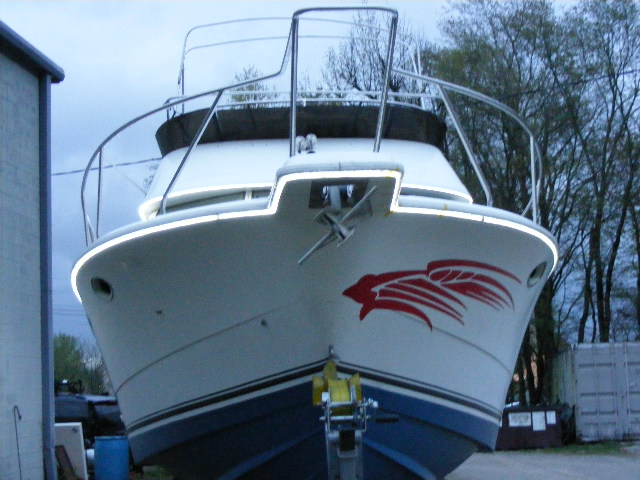 we call the decal a HighBird..slang for Hybrid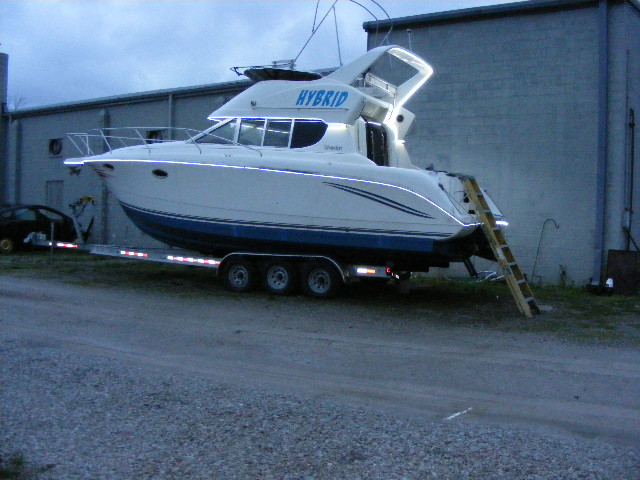 scroll all the way to the bottom for photos of the Hybrid engine outdrive coupler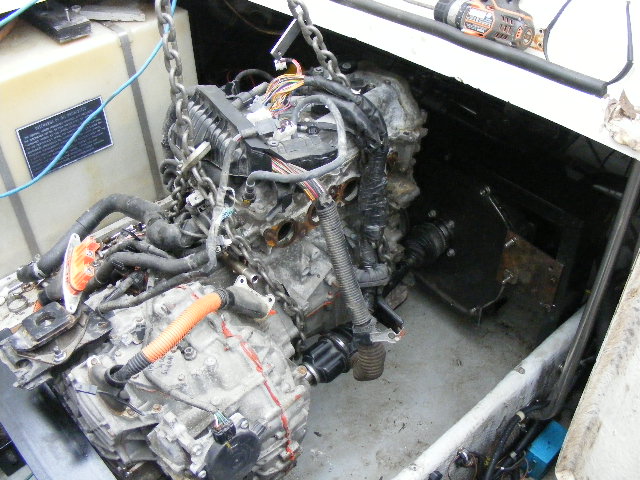 this photo shows a 4cyl toyota Prius engine with attached hybrid drive
the two Electric motors provide almost 69 HP
combined with the Gas engine ( called an I.C.E hereafter) total hp is around 109 HP
for the sake of discussion we estimate approx half the power from the previous V8.
as of this writing, only one of the planned two engines is installed. ( May 17, 2013)
We plan to Measure success by the ability to move the boat around midwest freshwater lakes and provide all the functions a GENSET would provide
this includes:
Climate control
12 volt coach battery maintenance,
quiet automatic operation during camping/ sleeping
electric mode operation (about 3 minutes with the existing 1.1 Kilowatt pack, )
electric power steering
Planned upgrades include about 25 to 50 minutes of operation with an upgraded 16 KW Lithium battery Pack ( under power... days, simply operating amenities)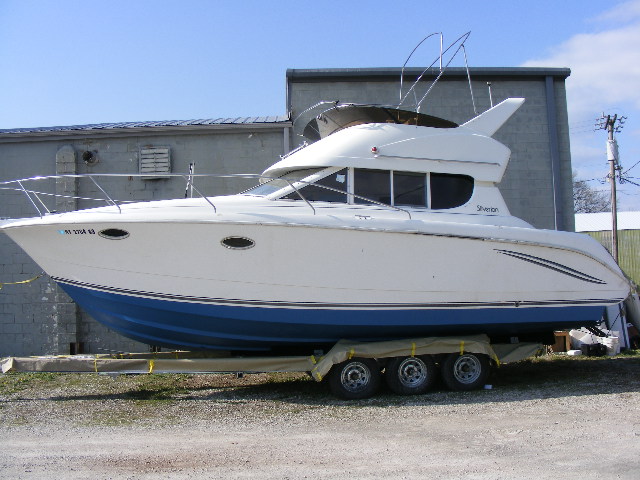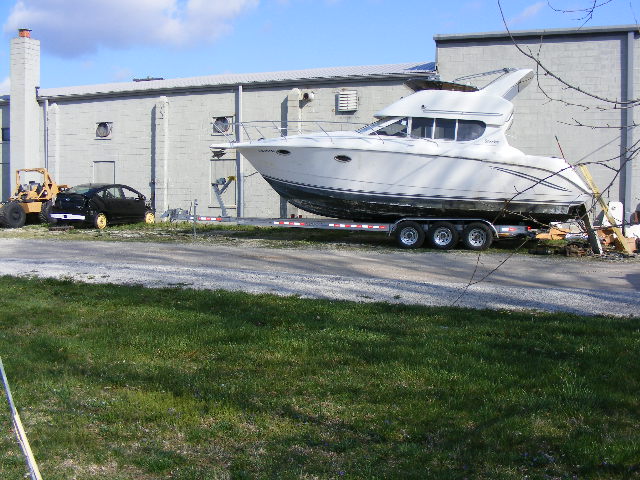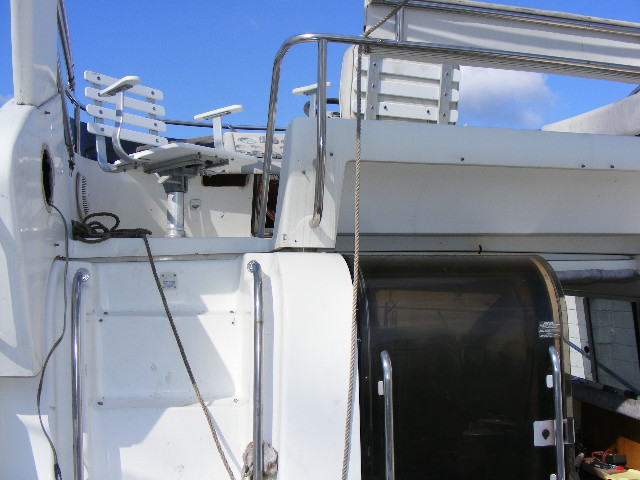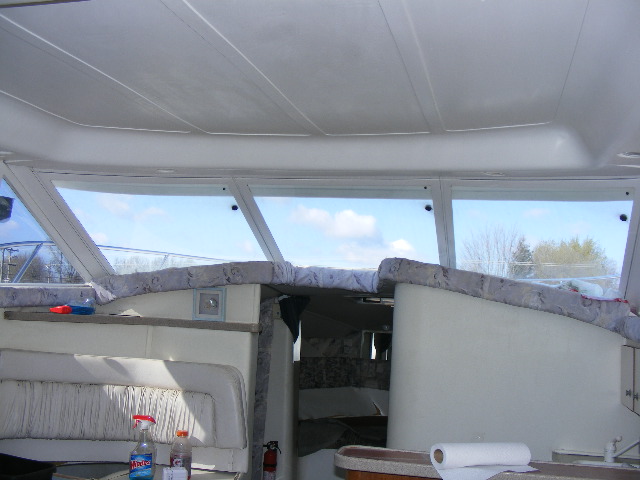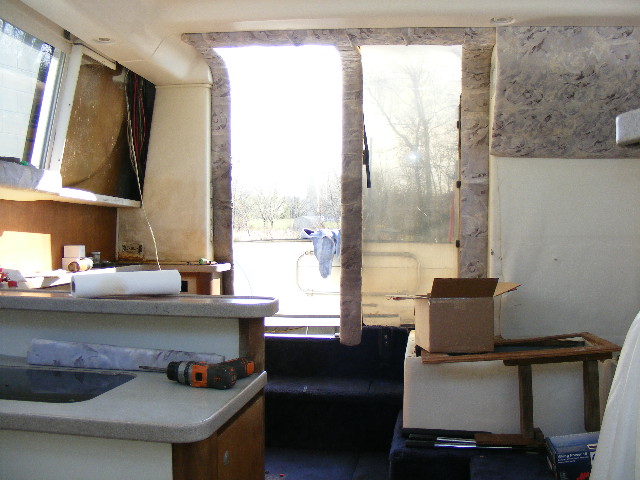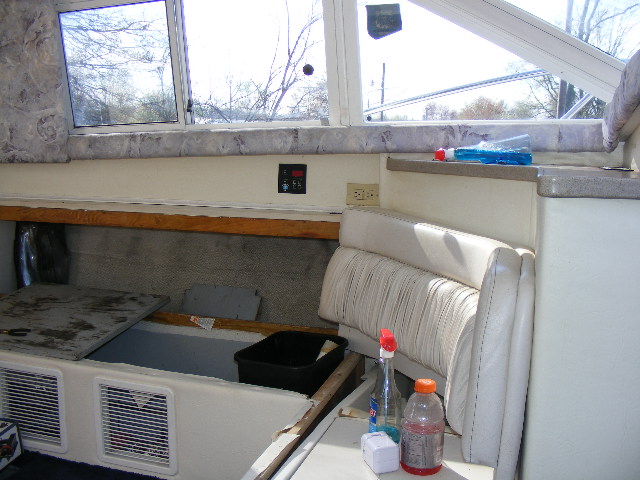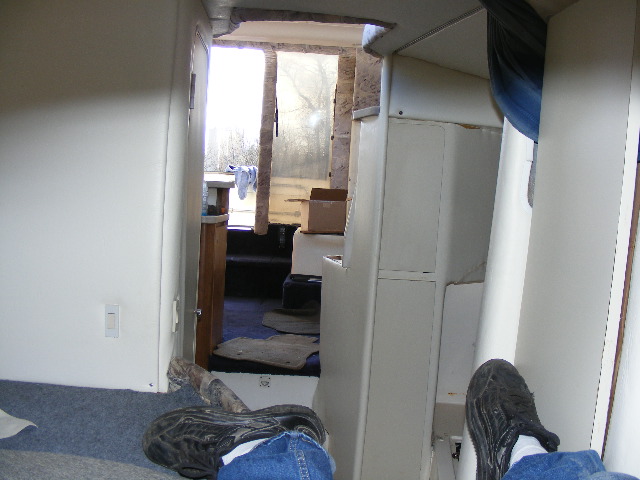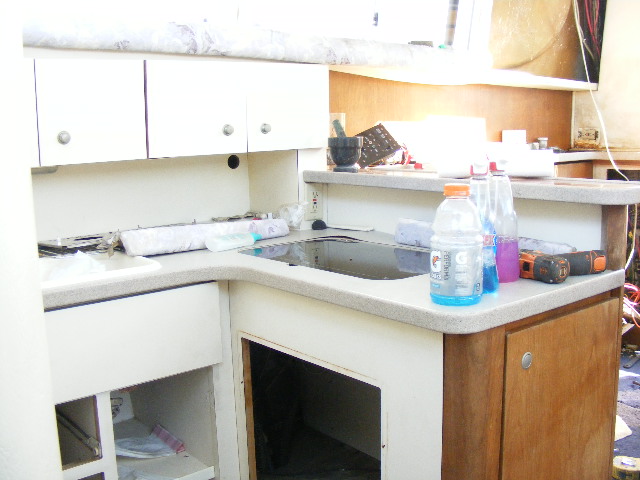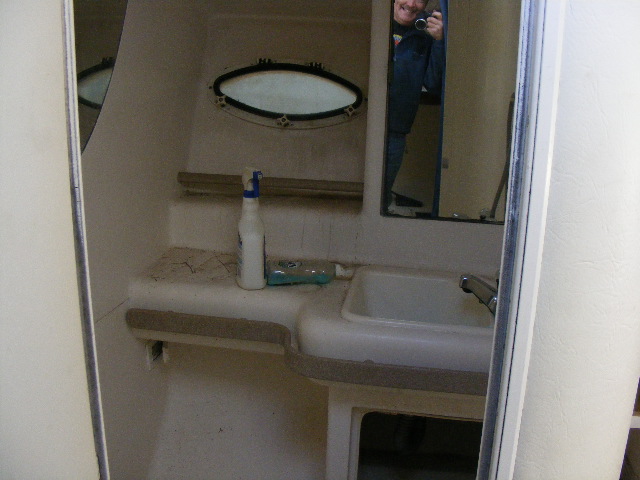 this is a before photo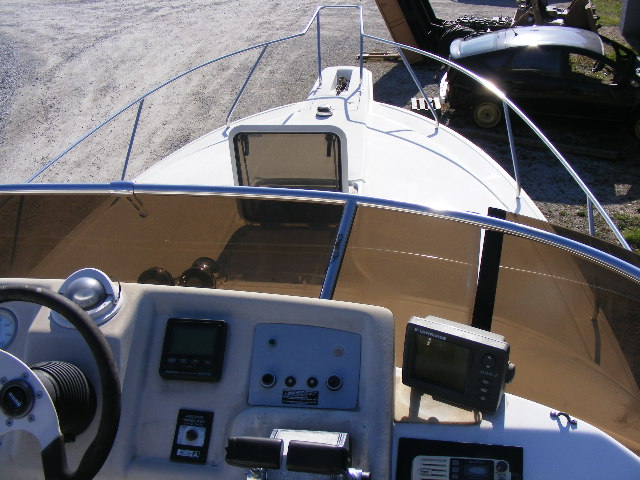 included trailer has surge brakes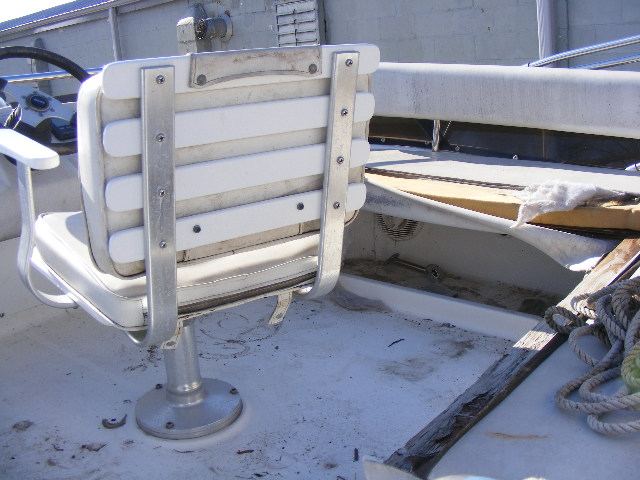 the bench seat has been replaced with a nice white with blue accent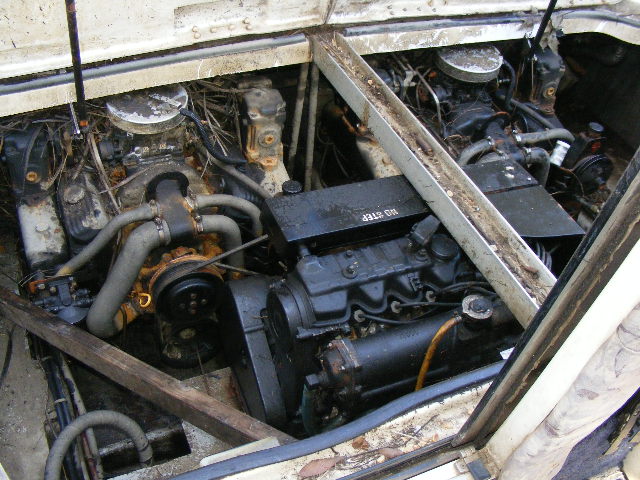 before
this photo is what it looked like in 2012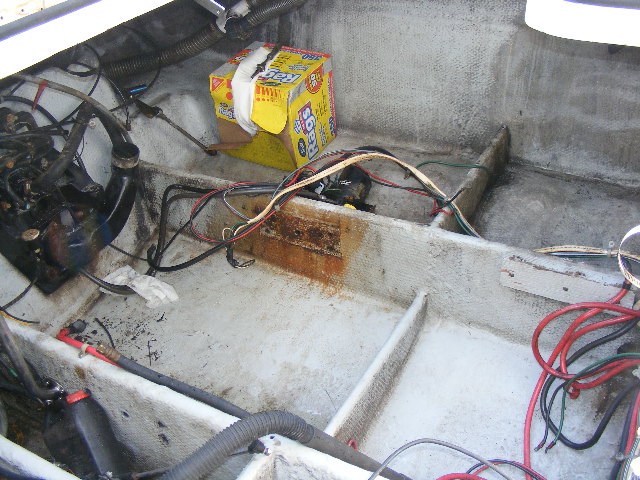 after
this was before we installed the toyota engine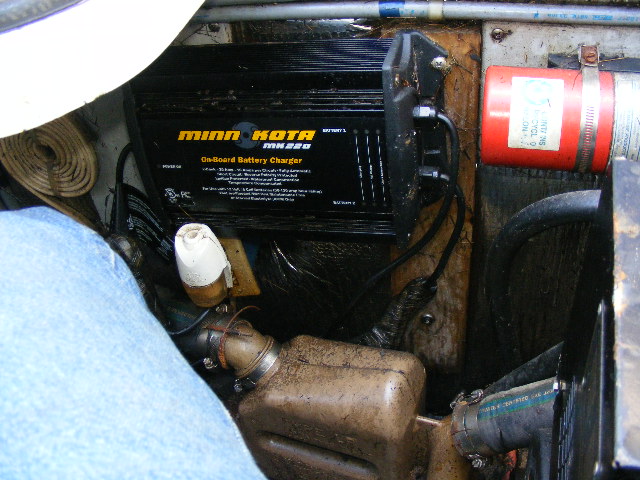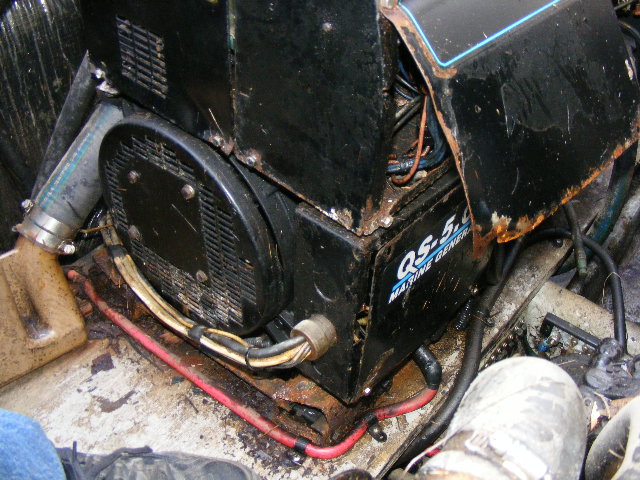 gone! is this 4 cyl generator,
---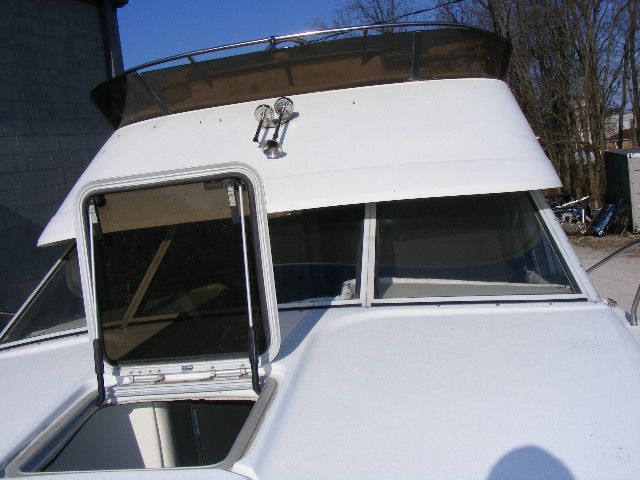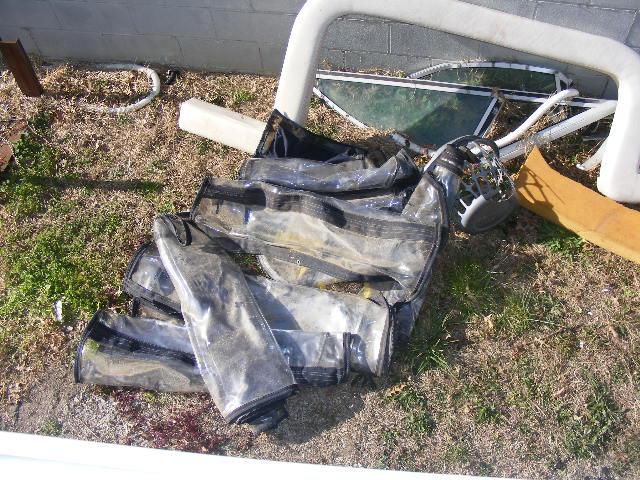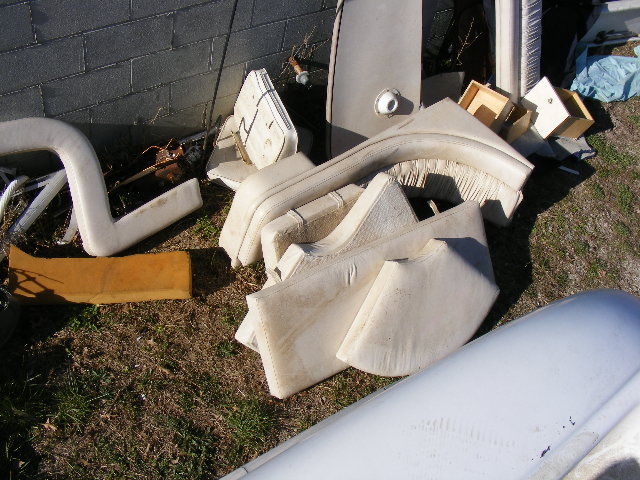 above: Before,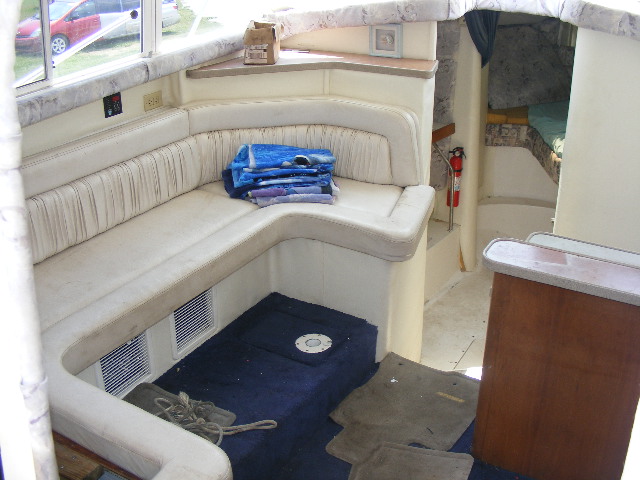 this was how she looked after superstorm Sandy in Jan 2013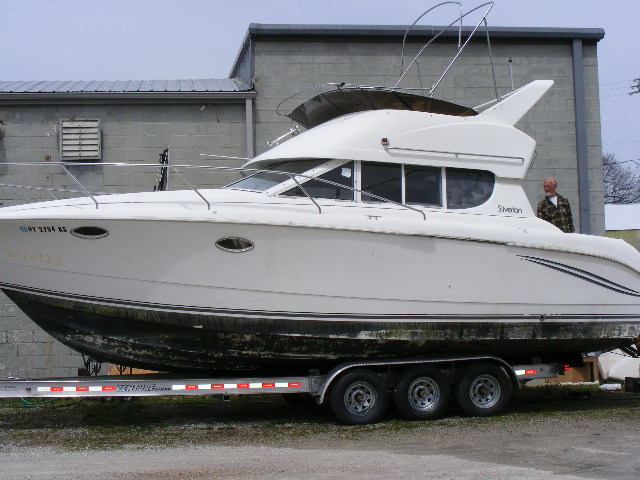 Specs: Hull Shape: Deep Vee
Dimensions LOA: 32 ft 0 in
Beam: 11 ft 9 in
Maximum Draft: 2 ft 8 in
Displacement: 11000 lbs
Bridge Clearance: 12 ft 3 in
Headroom: 6 ft 5 in
Dry Weight: 9937 lbs
before removing twin v8's and the westerbec genset.
we estimate the net gain to be Minus 200 lbs. new info will be posted when we weigh vessel on a grain scale
This Silverton 312 is a great family cruiser with a roomy interior and stylish profile. With her low hours this boat represents an exceptional value. The salon has an elevated dinette and large wrap-around windows for a bright and open feeling. This enables your guests to enjoy panoramic views seated at the dinette while underway. Warm wood accents inhance the interior's visual appeal. There is an integral swim platform with built-in fender storage. Molded steps to the flybridge add to comfort, style, and safety underway. Silverton designed this sedan with stern drives for ease of maintenance and with a draft of only 2'-8" she has the ability to handle shallow water.
other interesting flood boat photos
---
Nuts and Volts of the outdrive coupler

this is a custom drive shaft coupler assy

it accepts a CV axle from the hybrid transmission



See the original black rear motor mount from the V8?

lots of thought has gone into the cooling.
plan "A" is to retask the genset exhaust manifold and custom build a riser and couple to the oem outdrive thru prop exhaust.
Yes, water will be injected to cool the exhaust after the riser.



---
The Power steering is now Toyota
and is Electric or EPS
here is a youtube link about the remote electric power steering
---

---

---
2016 new info
We are offering this yacht for sale after enjoying it for these past 3 years,
my kids are off to college.
I suggest repowering it with one or two chevy v8's
it will require exhaust manifolds also.
the trailer costs 6995 extra and is almost new, but is available to loan if you dont need to keep it