2004 thru 2009 Toyota Prius Key and Immobiliser with smartkey and HV ecu's
AutoBeYours.com is the name of our company
(ebay wont allow this to be a link)
visit the "about me" page on ebay for more information
Located at 861 South Gardner Scottsburg IN 47170
(30 miles north of Louisville KY and about 70miles south of Indianapolis In.)
2 or 3 minutes from I- 65
2010 key info at the bottom
---
This is what you need to make Your Prius run when the key is lost
You are bidding on the complete set of computers with two key fobs
The buy it now price is 695 dollars
this includes 6 items
immobiliser ecu
smartkey ecu
engine ecu
hv ecu
key fob 1
key fob 2
(If you only want one key remote the price is 160 dollars less)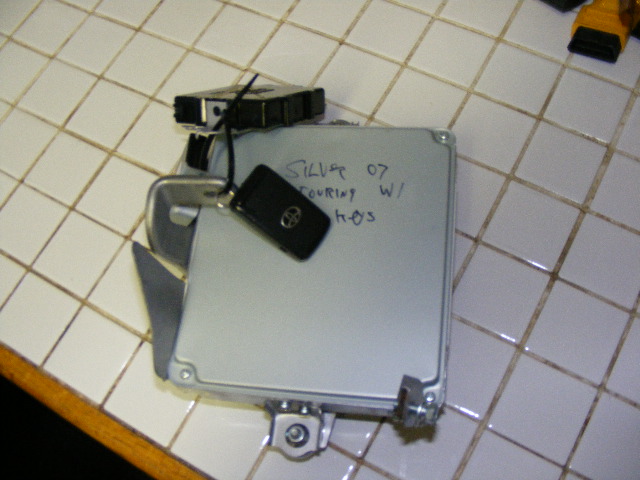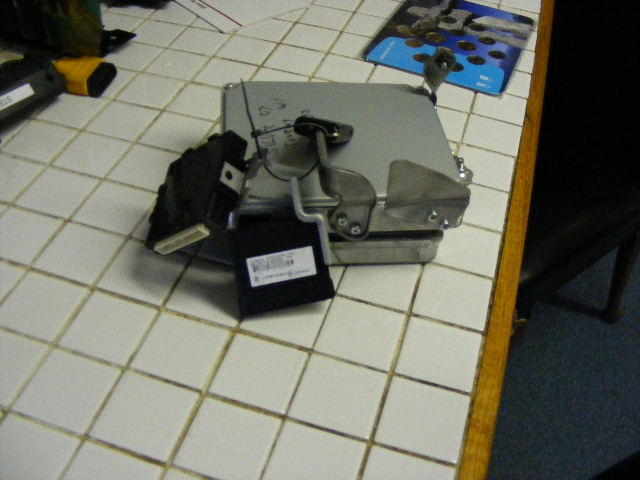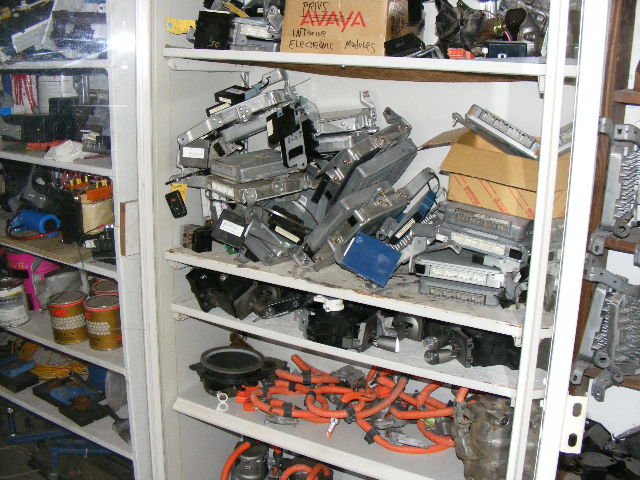 We have many sets available..important! it takes 7 days to process your order
Have you been told you need a new computer?
It is true that the some ecu's have a limited reprogram capability
Have you been told you must tow the prius to the dealer?
this is also true , many dealers insist the car be present.
Have you been told each key is 160 dollars plus 90 to reprogram?
Yup!
What is your time worth to have everything done for you all at once?
This set of parts will work the first time without blinking error codes and without missing functionality.
Are you repairing a collision damaged prius? Did it arrive from the auction without keys?
The procedure to get a set of keys is as follows:
find someone with a factory scantool ( no other tool has the software to reprogram the immobiliser and the smartkey ecu's)
retrieve the seed code for the immobiliser computer ( the smartkey ecu comes later)
surrender the code to a Toyota dealer who is willing to research the new seed code for you.
re enter the code into the scan tool
caution, if the driver door is closed during this time you must start over with a new seed code
caution if the 12 volt battery in the prius becomes weak, you must start over
caution if you use a battery charger it must not be filthy with ripple or the programming wont work due to EMI
wait 16 minutes while the scan tool counts down.
Begin again if your car is equipped with the smartkey function ( black button on the driver door handle)
or you may ...See below
or
Buy this set of computers and replace yours with these and send the old computers back.
You will get two new working keys with instructions how to install them.
I will also offer Tech support.
| | | |
| --- | --- | --- |
| Good | other parts? | bad |
| Tested and comes with a 30 day exchange warranty. | Ebay wont let me say | |
| | | |
| Send your old computers back for a 125 dollar refund! | | |
Thank you for looking and check out my feedback!
Good luck bidding too!
sales tax will be collected for Indiana buyers
I will be happy to answer any questions
Visit the "about me" page on ebay for more information about hybrids and AutoBeYours.com
Q? If my car does not have the smartkey function may We add it?
A. No, the wire harness is not in your car to plug in the smartkey ecu.
Q? Does your key set cost less without the smartkey ecu?
A. Yes, e-mail me and get a discount of 50 dollars.
Q Why does it take a week to get my parts?
A. It takes a fair amount of time to perform the reprogramming and we must schedule the time.
Q? Do you also reprogram Airbag computers?
A Yes! that service is 49 dollars and we will combine shipping for you!
Q? Where do I ship my old parts?
A. Please ship them to:
AutoBeYours.com
861 South Gardner St.
Scottsburg, In 47170
812-752-5050
Q? Do you offer 3rd gen prius keys?
A. No.