2008 Generator
30kw MEP805b
stock number "gummit surplus"
Located in southern Indiana about 70 miles south of Indianapolis
AutoBeYours is the name of the company
Located at 861 South Gardner Scottsburg IN 47170
(30 miles north of Louisville Ky and about 75miles south of Indianapolis In.)
2 or 3 minutes from I- 65
812-752-5050

be advised some specs are for different models.
we have more than one genset for sale
call for details
---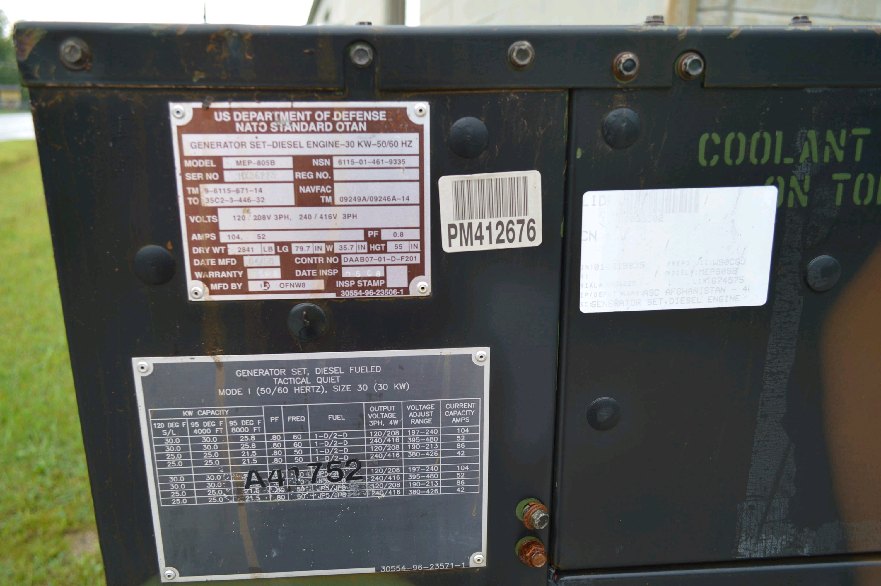 notice the model number is 805b
notice the date is 2007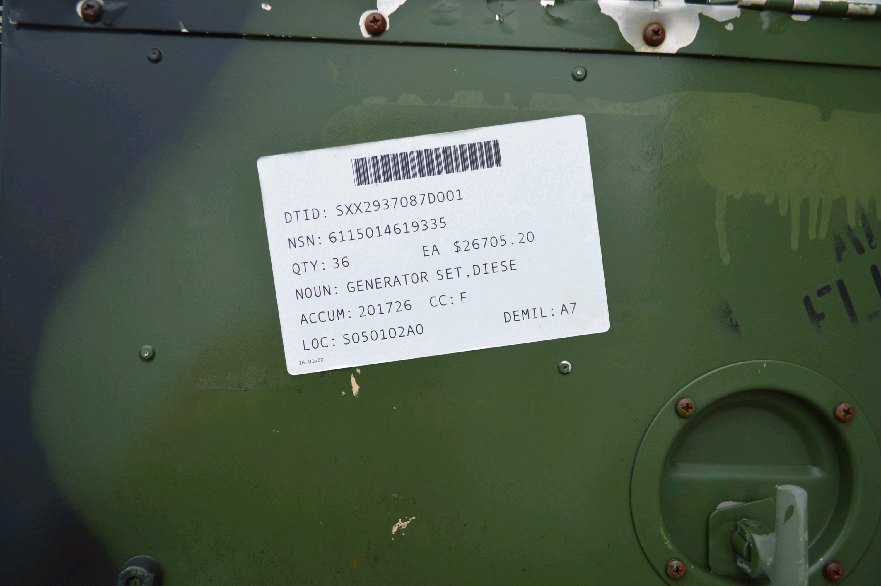 3312 hours.... ( less than a month of use)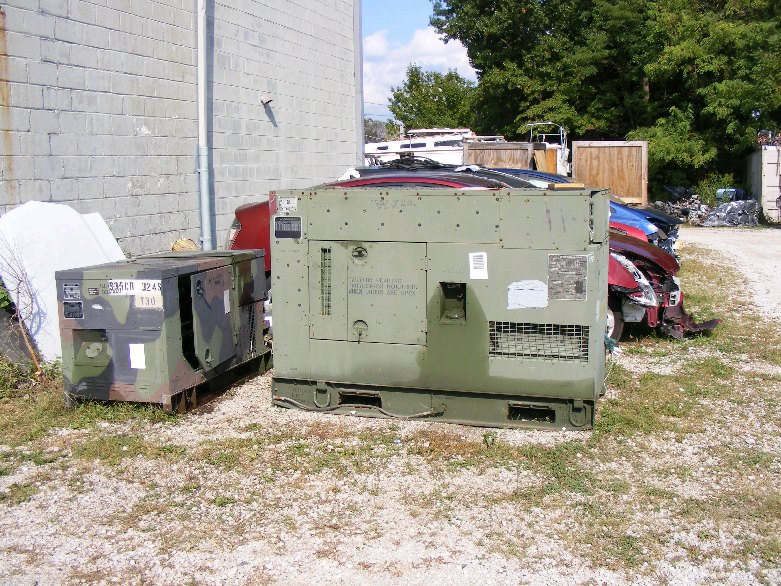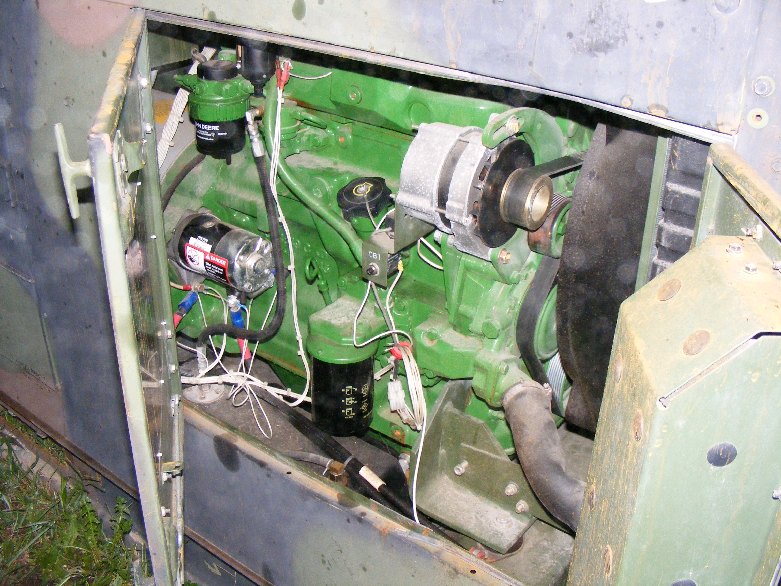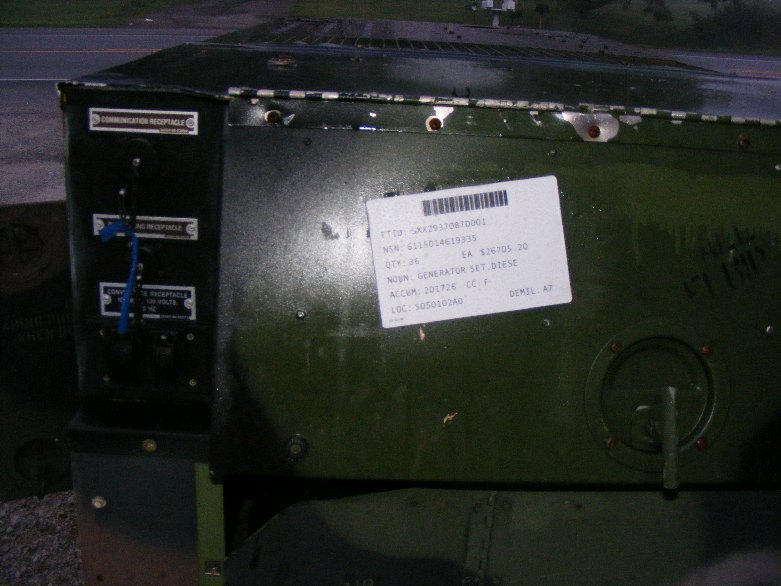 look 26705 dollars new!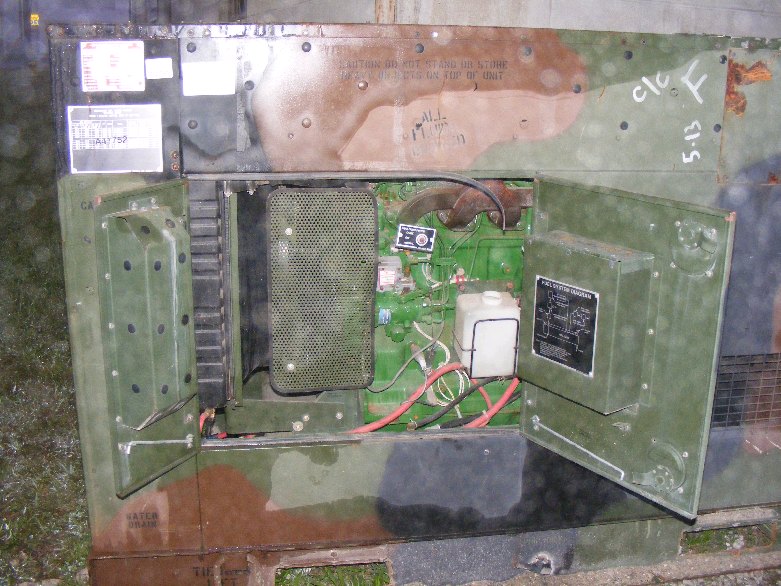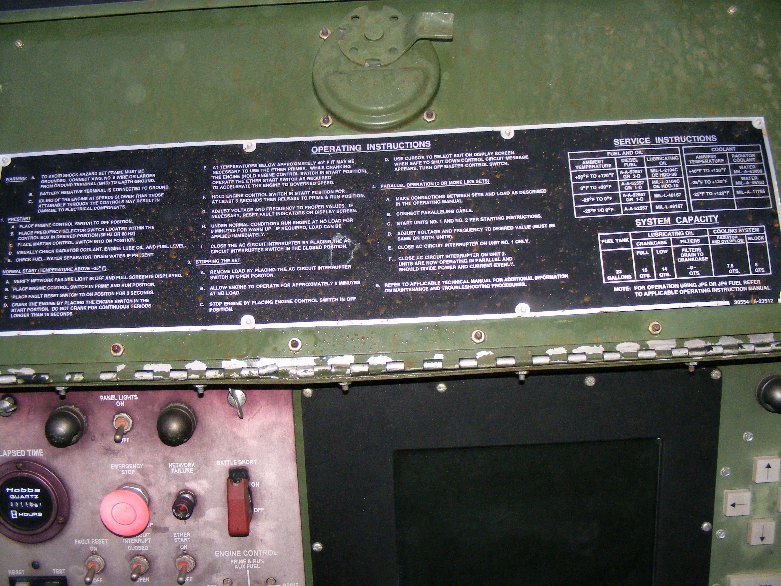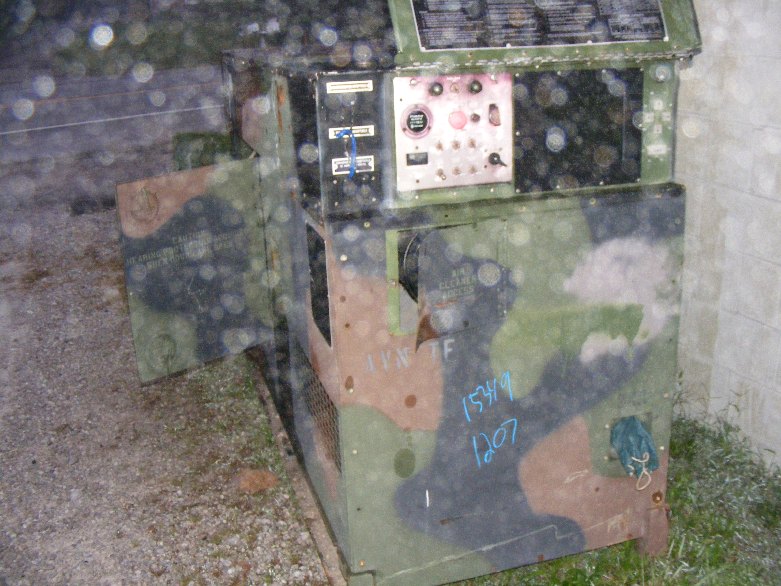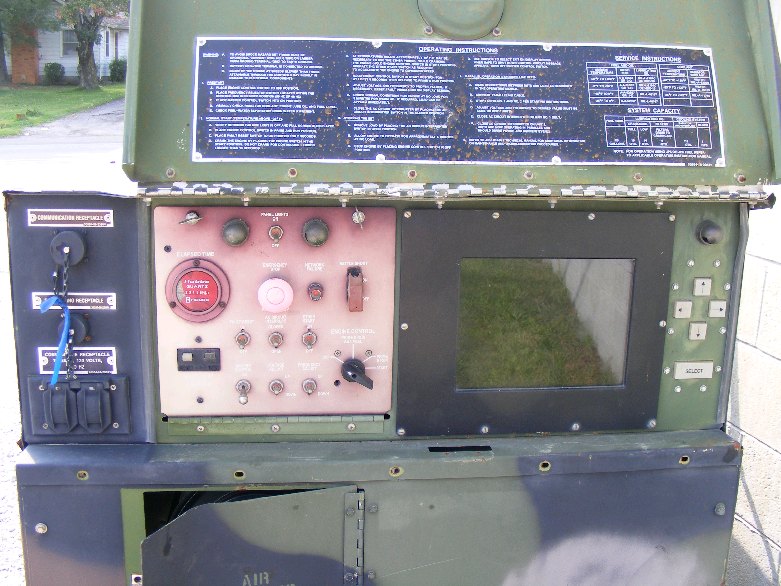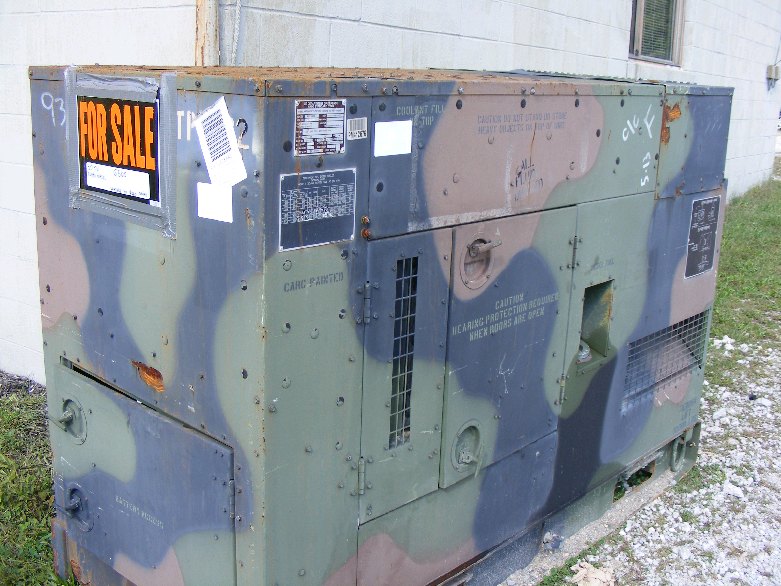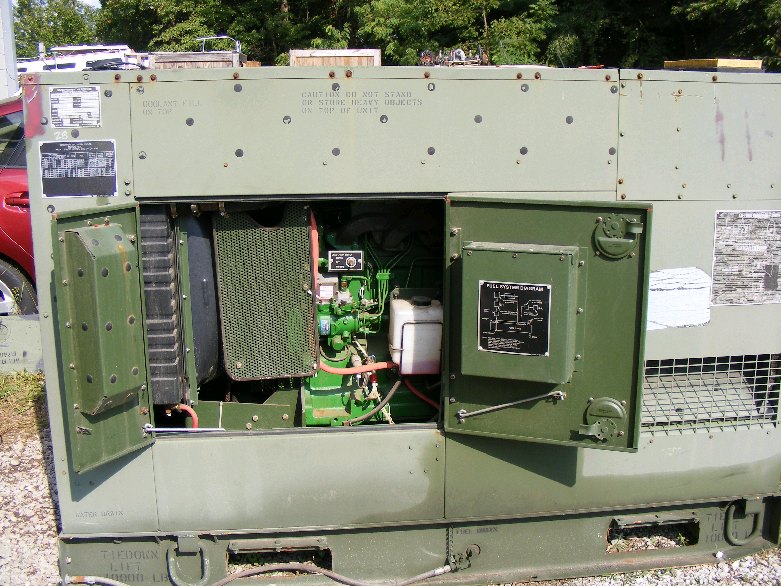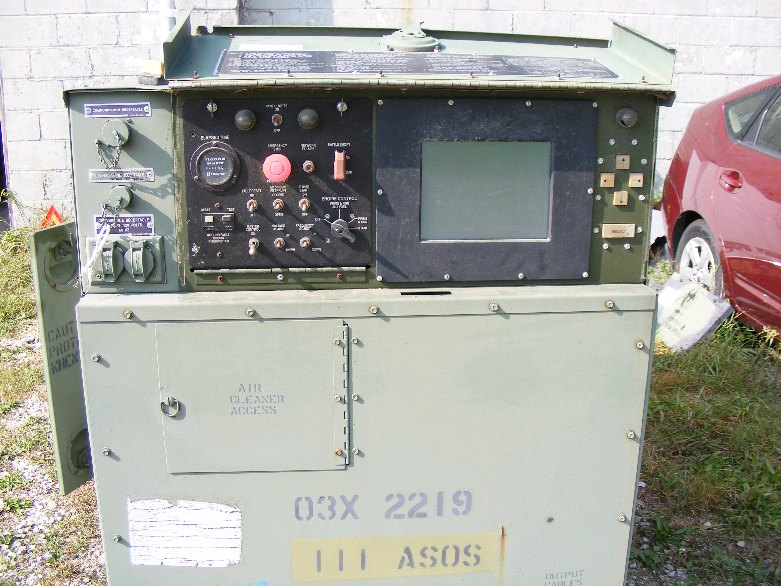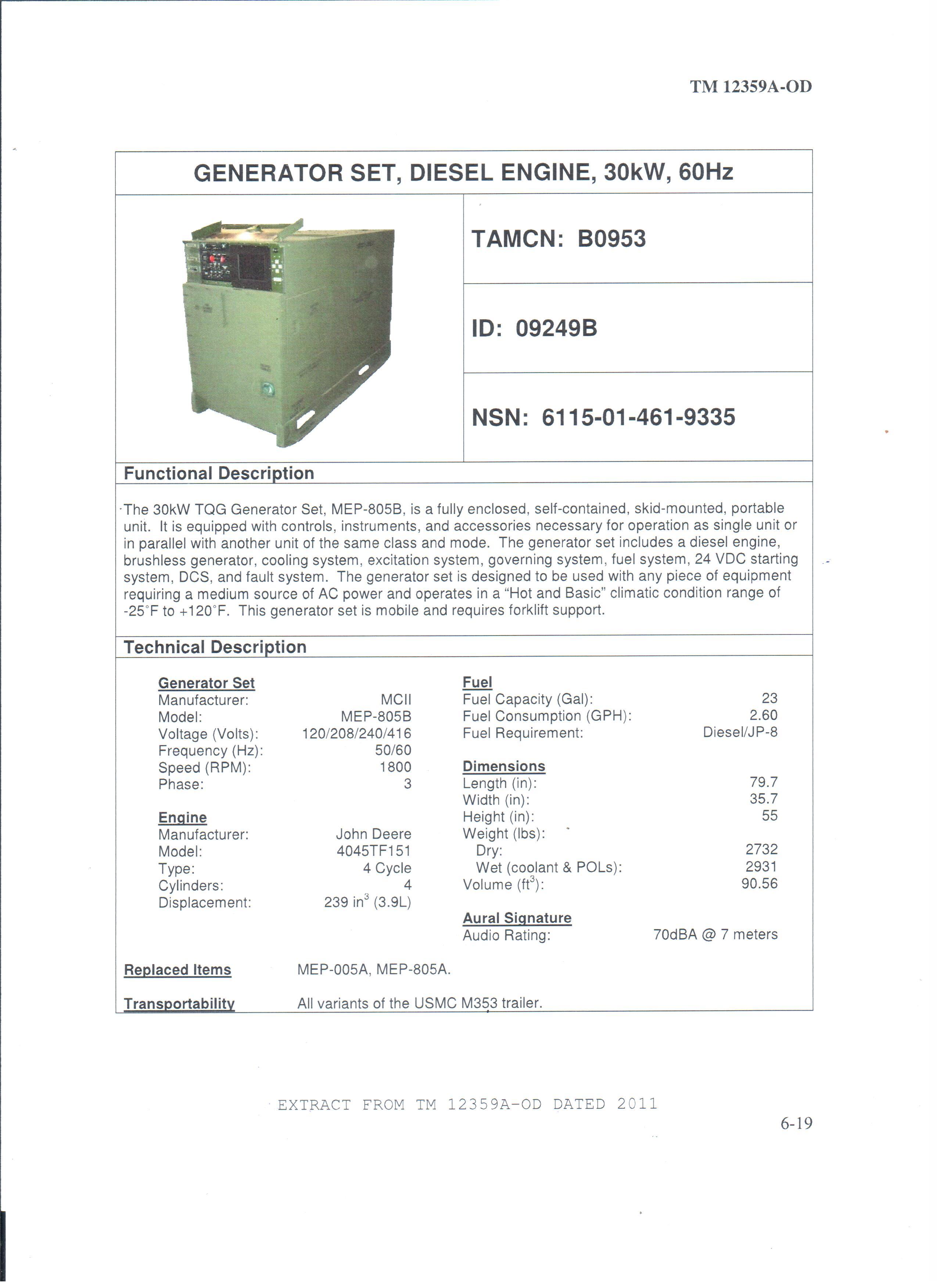 Send your questions here
sales tax will be collected for Indiana Buyers.
I will be happy to answer any questions Please include make and model with your question.
---