Toyota Prius and EV Repairables
please follow the links below for our new inventory
We are located at 861 S Gardner St. Scottsburg, Indiana 47170
812-752-5050 click here to find our email address
please call! we are open 7:30 to 5 Eastern
Click here for our new and improved links and site map
click here for the other toys we sell.
for quick & easy access to current inventory updated daily.
Look for webpage improvements coming in early 2014
Please email to get answers quick
We work hard to save you money!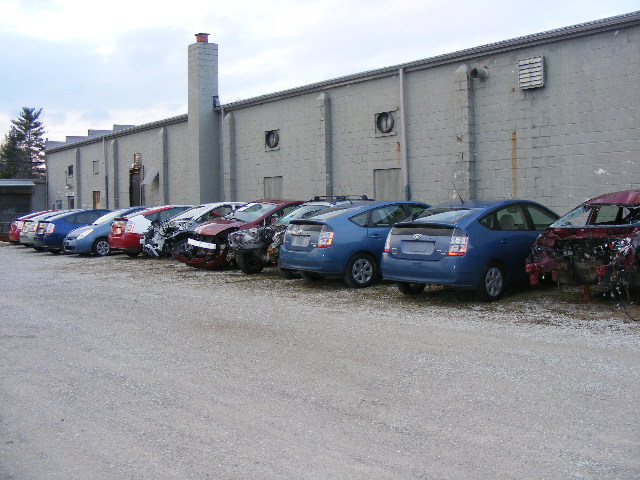 this is a photo of our parking lot with many wrecked Prius and Nissan Leafs
To our knowledge, the above information is correct. AutoBeYours.com does not guarantee any of the information above.
---

click here to order. Paypal customers please use 'steve@autobeyours.com' for payment, thanks

HOME
812-752-5050 parts requests.
812-820-5050 cell, call this number first for prius sales
We sell second Gen Prius and Third Gen Prius hybrid Cars
We sell Nissan Leafs