2004-2009 Toyota Prius MFD Multi Function Display
Touchscreen repair
AutoBeYours.com is the name of our company
visit the "about me" page on ebay for more information
Located at 861 South Scottsburg IN 47170
(30 miles north of Louisville KY and about 70miles south of Indianapolis In.)
2 or 3 minutes from I- 65
---
Hello, My name is Steve Woodruff, Many Prius owners are contacting me with a non-functional Touch Screen.
We now repair the " DEAD ... no start condition"
click here for Frequently asked Questions
We will fix it for 299 plus 25 shipping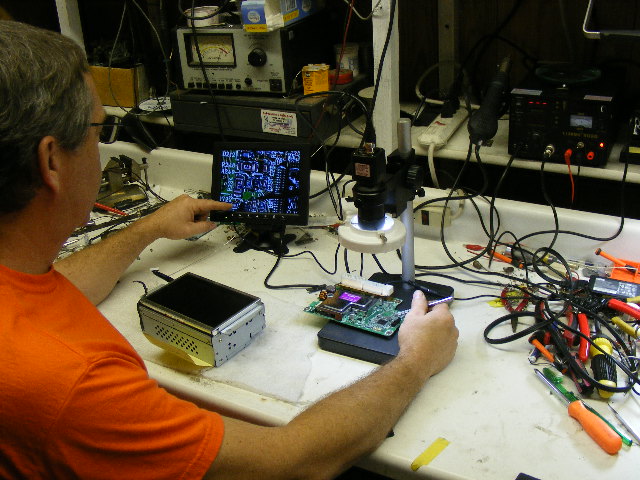 ship it to:
AutoBeYours.com
861 South Gardner St.
Scottsburg In 47170
812-752-5050
Important! We receive many units a month...
Be sure to include your name, email address, and shipping information, attached to the unit.
we accept credit cards by phone, paypal, and personal checks.
we will send an email invoice or call you for payment a few days after it arrives.
Questions:
Q? How do I get it out of the dash? ..............see this page for easy to follow instructions or this 2 minute video , the fastest on the internet!
Q? Can I still drive the car with the MFD removed?, .......Yes you may use the steering wheel controls for some fuctions.
Q? How long does the work take? ................about 1 to 3 days plus shipping
Q? Do you give a warranty?......................yes,12 months ( excluding cracked Glass caused by you)
Q? Do you take master card?.................yes and Visa.. we will email for payment when the unit is ready to be returned to you.
Q? Do I need to call you before sending it? .......NO it is not necessary, but you may call if you like. 812-752-5050
Q? I have resoldered my mfd and it still does not work, can you fix it?
A. NO, do not send an mfd here if there has been a failed attempt at repair. ( in other words dont add problems to your unit)
Q? Do you resolder them?
A. Dead Mfd's have a specific problem with the CPU board, the repair information is the I.P. of AutoBeYours.com
( but we replace some surface mounted components)
Q can you replace cracked glass from a suction cup being attached ?
A. Yes.
We want you to be happy with our service,
Thank you for looking and check out my feedback on priuschat and eBay!
I will be happy to answer any questions.
Visit the "about me" page on ebay for more information about hybrids and AutoBeYours.com