Boat Car
Rat rod from gen2 Prius and antique wooden boat
"Priustoric" or "PrisCraft" or "RiverRat"
Located in southern Indiana about 70 miles south of Indianapolis
AutoBeYours is the name of the company
visit the "about me" page on ebay for more information
We specialize in Prius cars
Located at 861 South Gardner Scottsburg IN 47170
(30 miles north of Louisville Ky and about 75miles south of Indianapolis In.)
2 or 3 minutes from I- 65
812-820-5050

Aug 2016
---
NEW! there are now TWO boatcars! click here for the 2018 version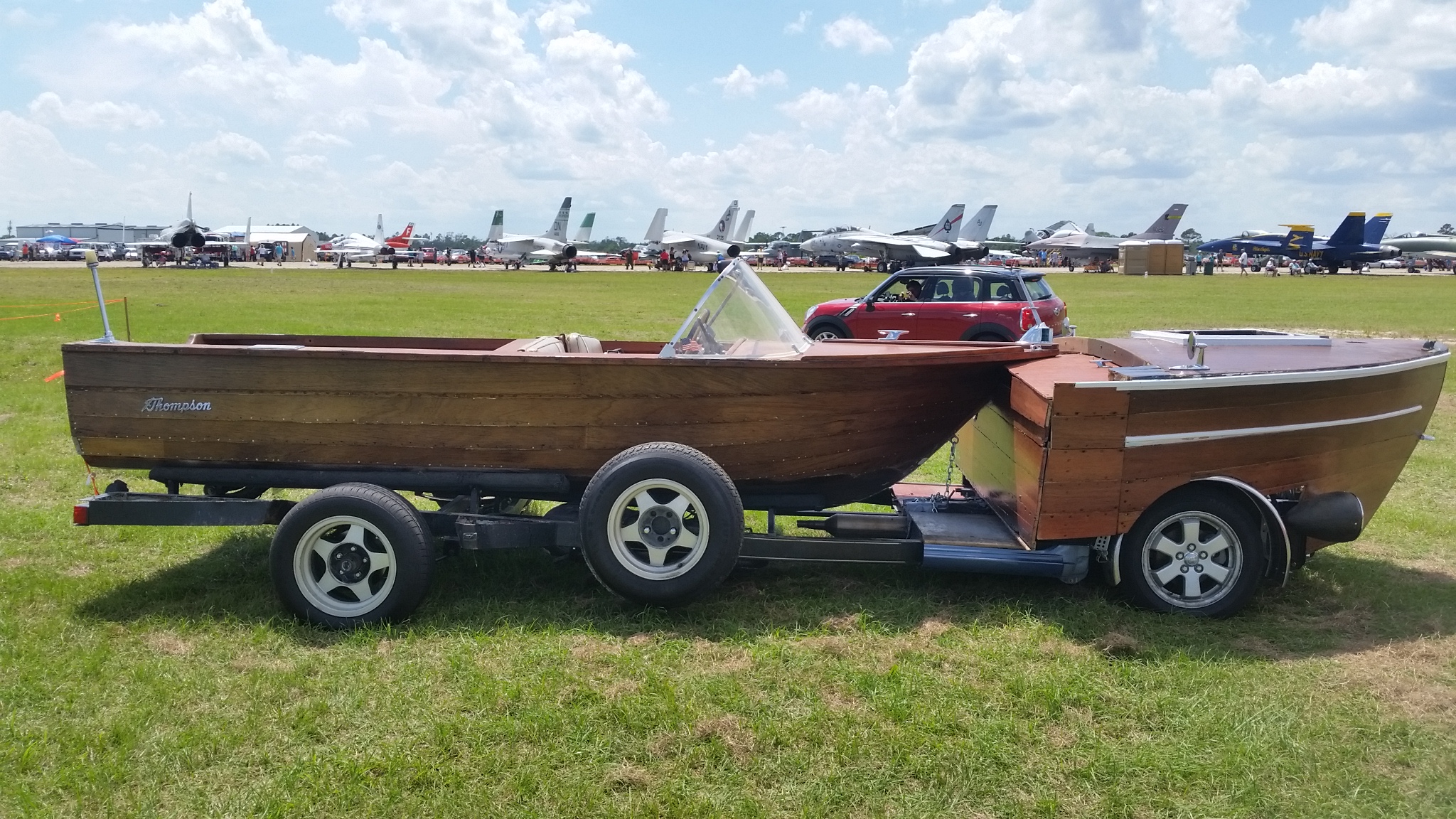 below you will find construction photos!! these photos are newest to oldest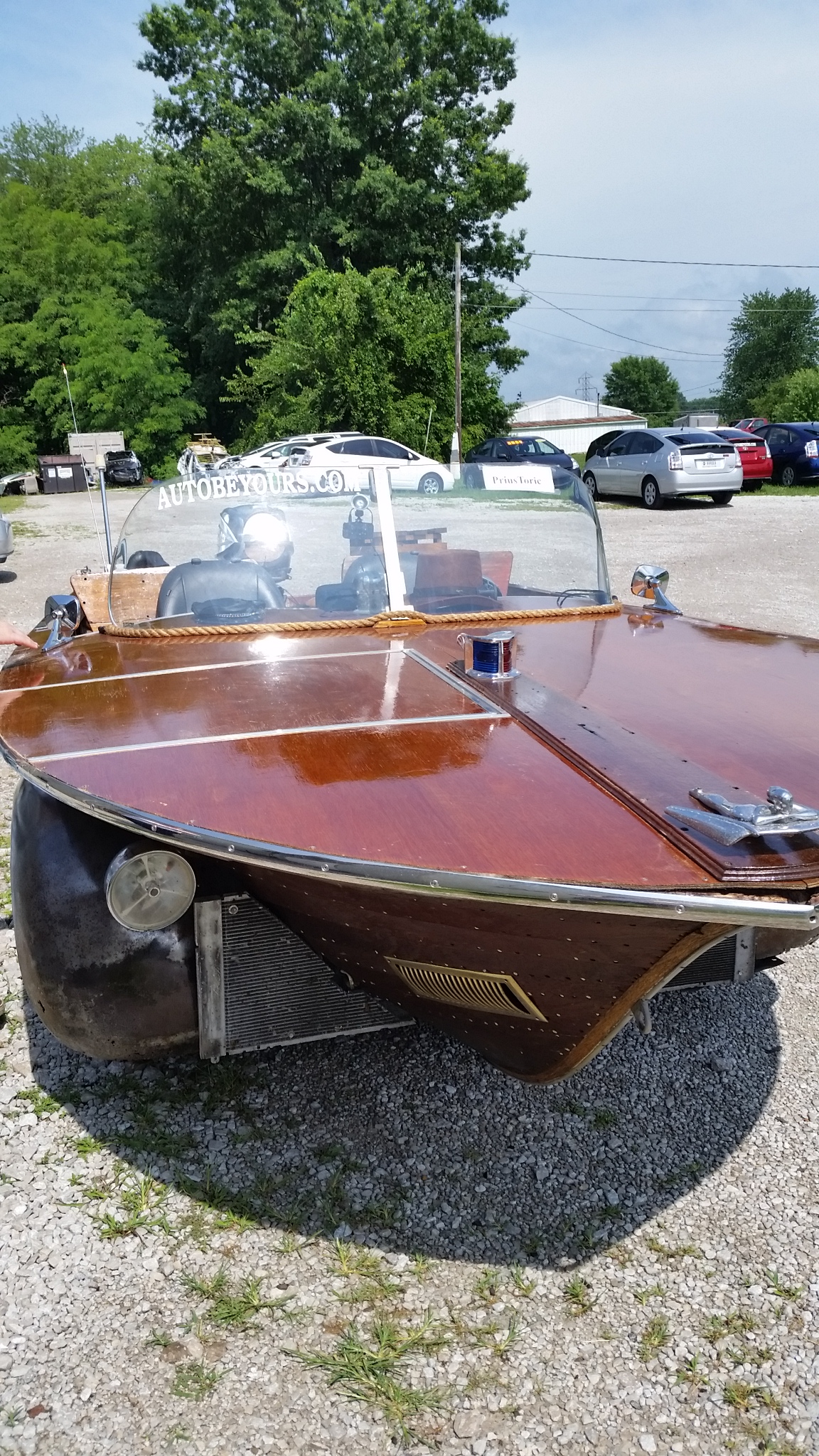 Stainless rub rail installed summer 2016
please share
www.boatcar.rocks and also www.Priustoric.rocks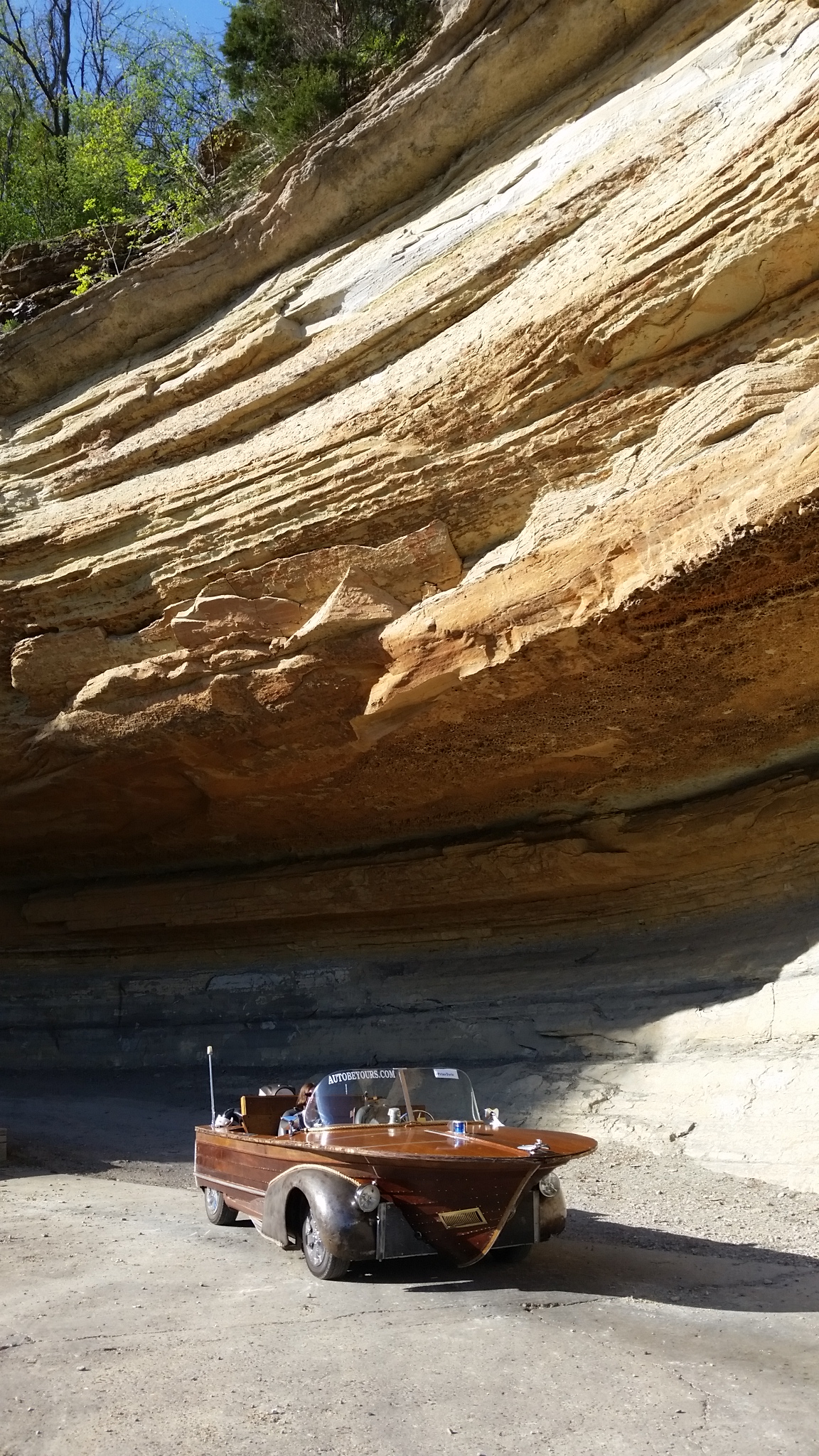 The story:
I admired the 1955 Thompson at a family reunion, Mrs Cruz gave the boat to me, as it had been sitting outside for 28 years and the bottom was rotten.
the photos you will find here chronicle what happend next..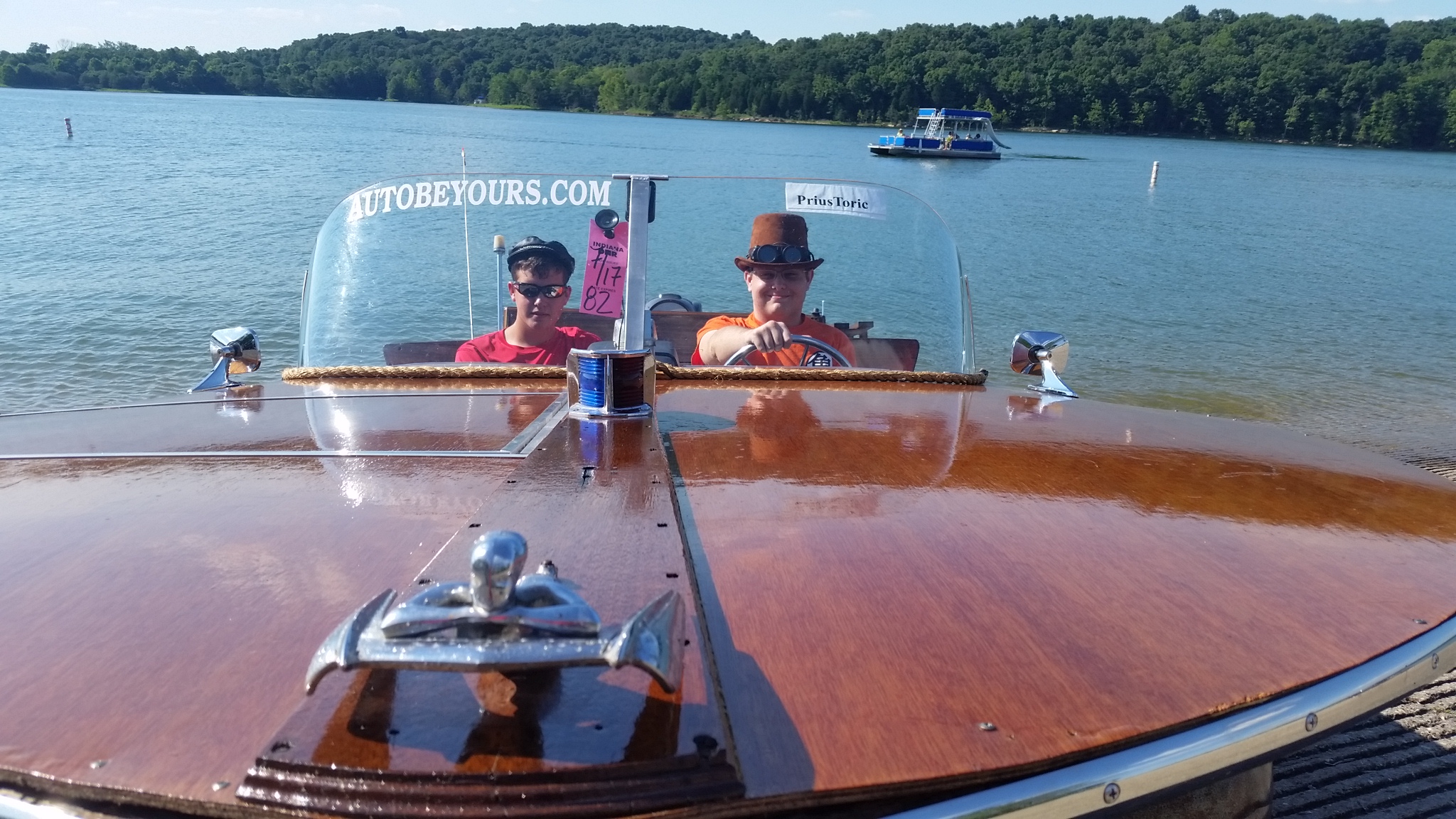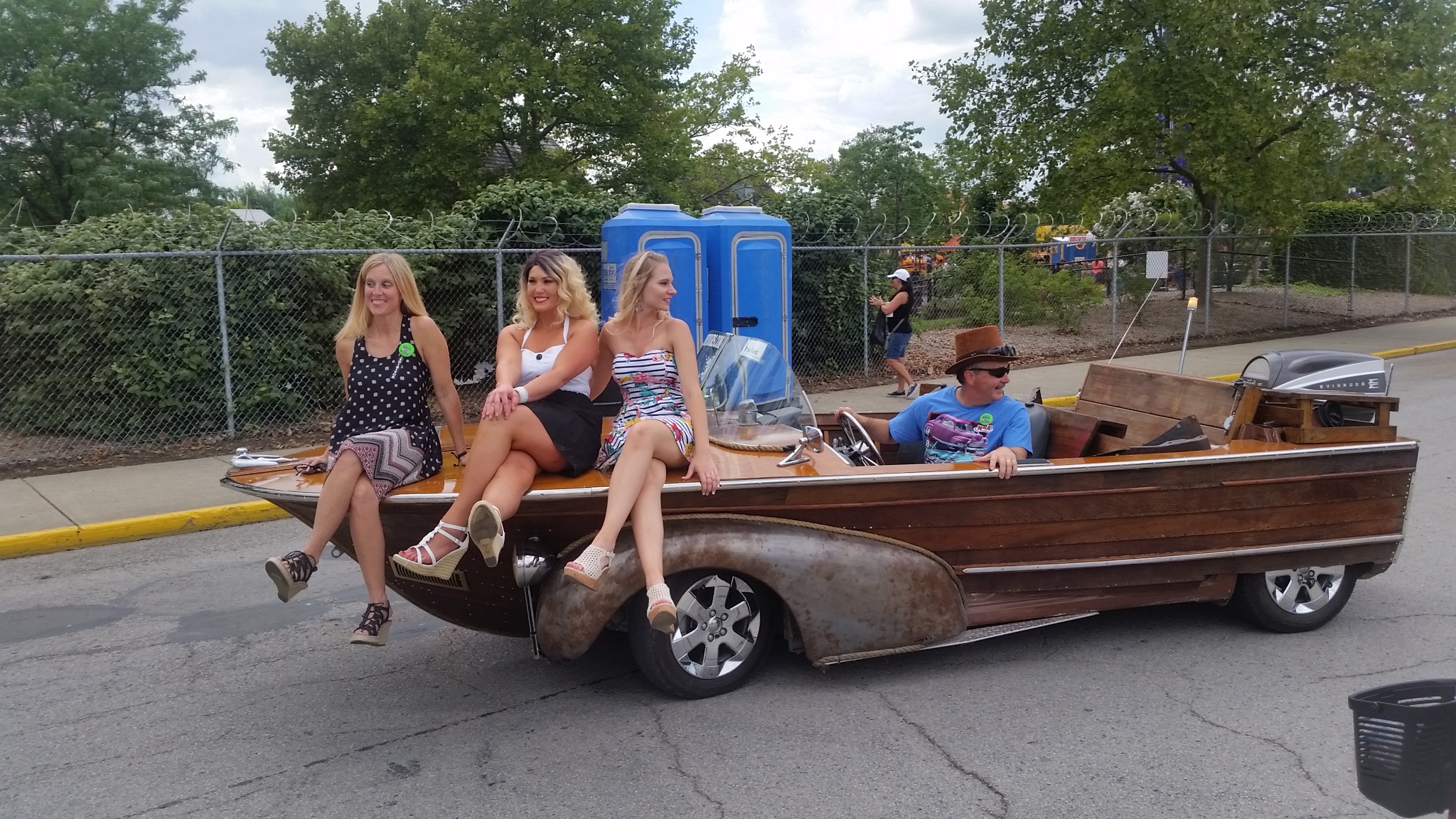 2016 national Street rod nationals in Louisville Ky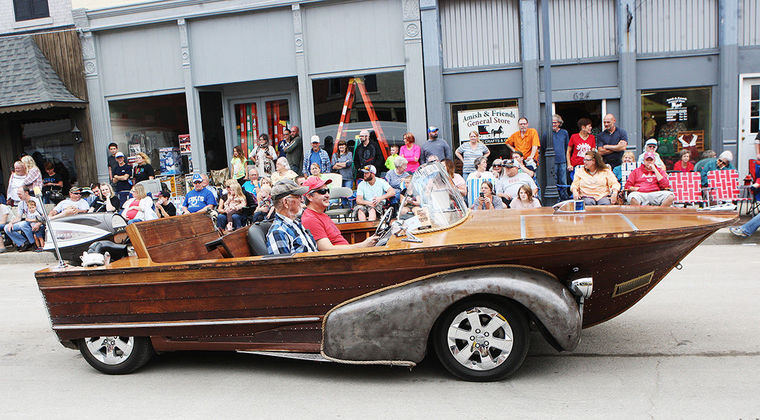 This photo from April 2015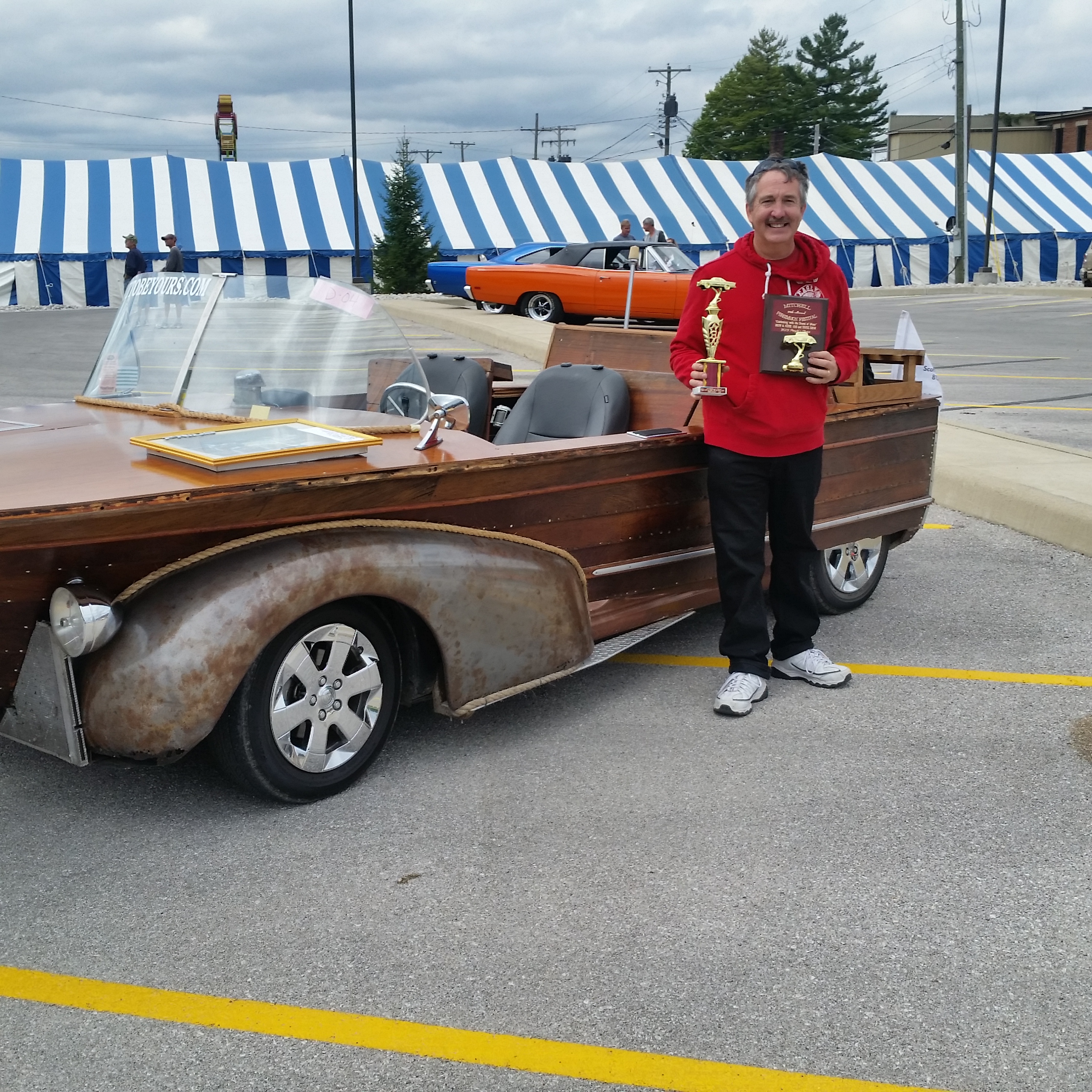 this photo from the Mitchell Indiana Persimon Festival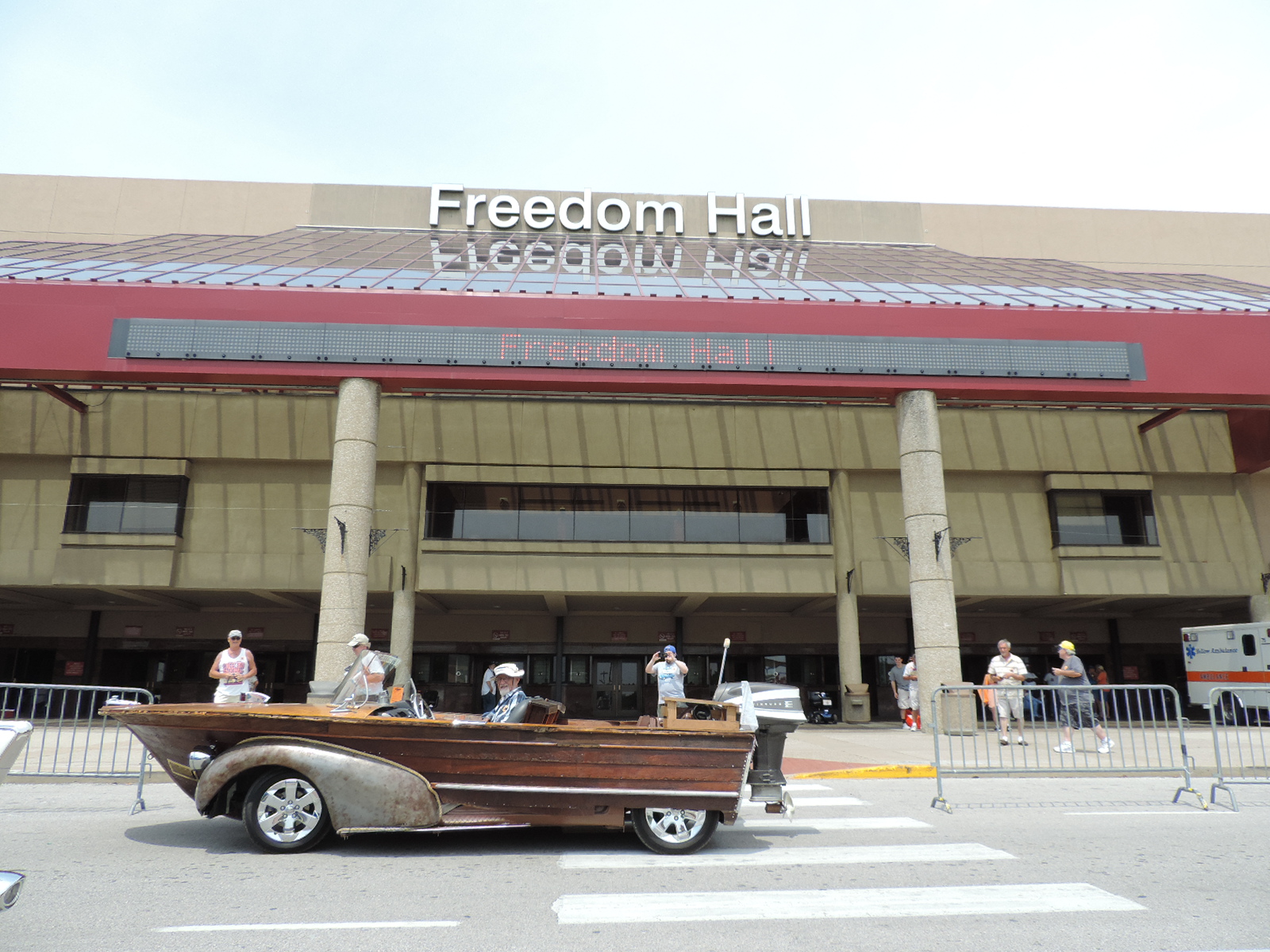 this photo from NHRA 2015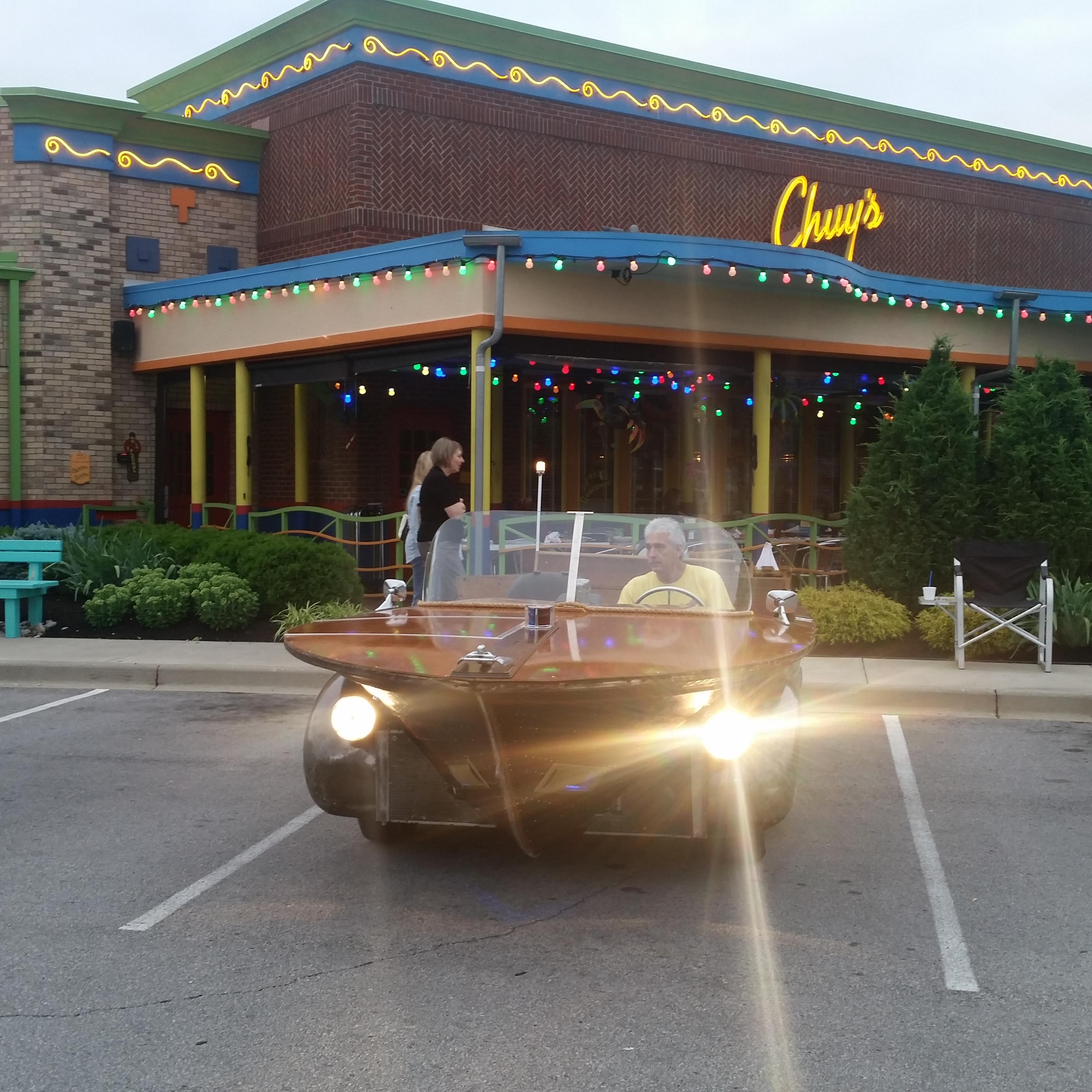 ---
the following photos are during the Building process...
coming soon " flying lady" antique hood ornament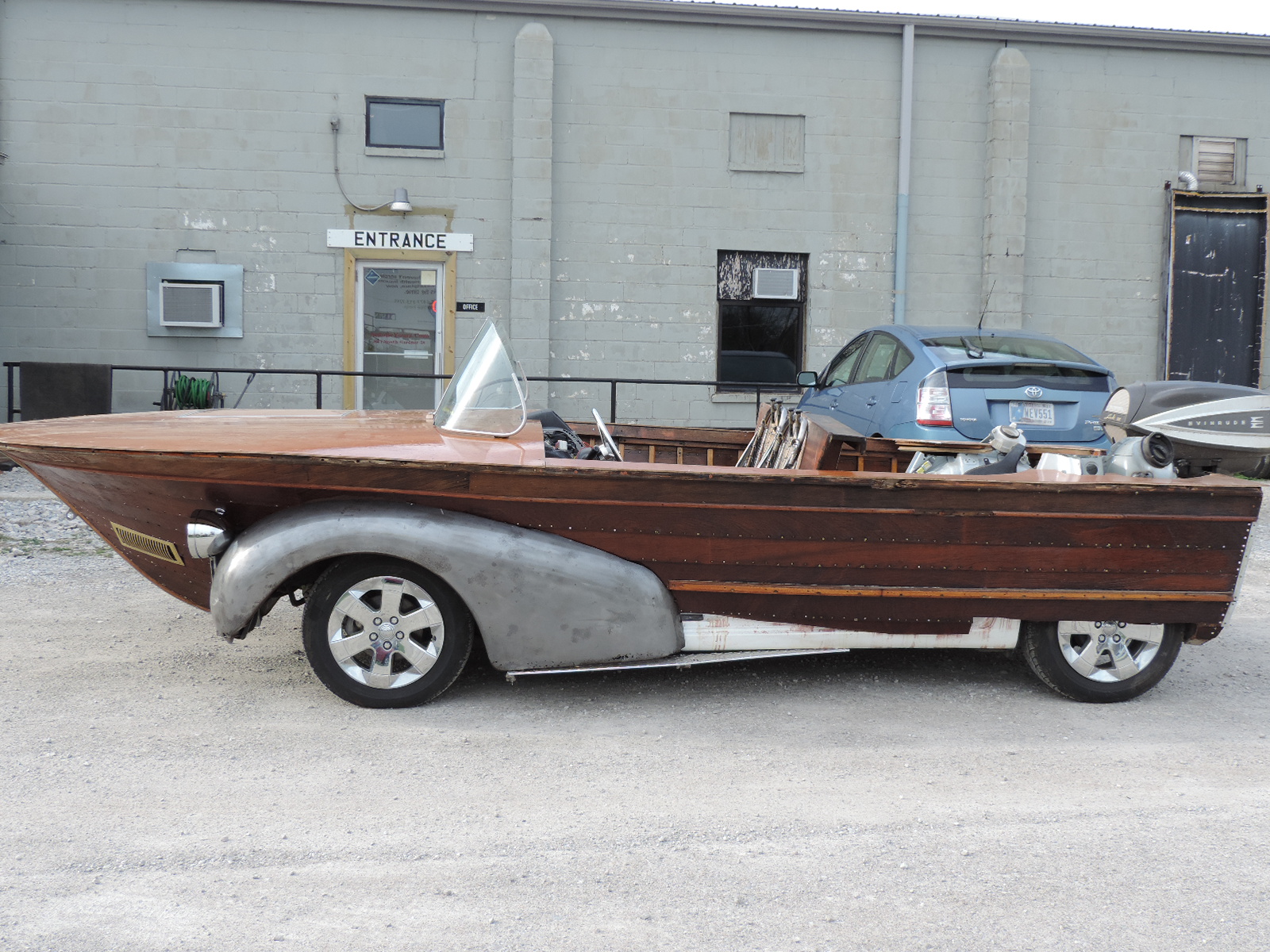 now has seatbelts for 4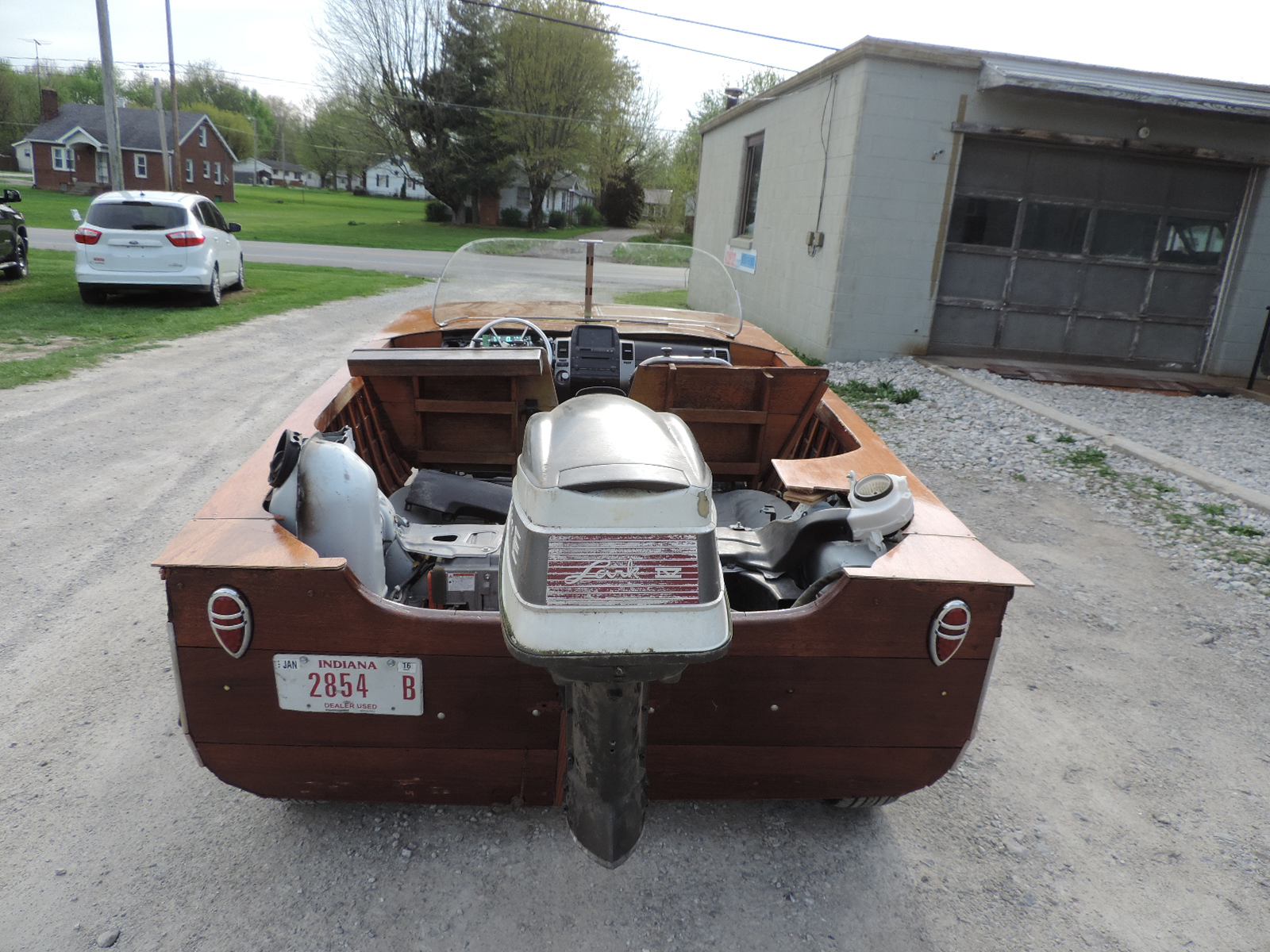 this photo is before any of the ornaments were reinstalled
SNEAK PEAK OF THE build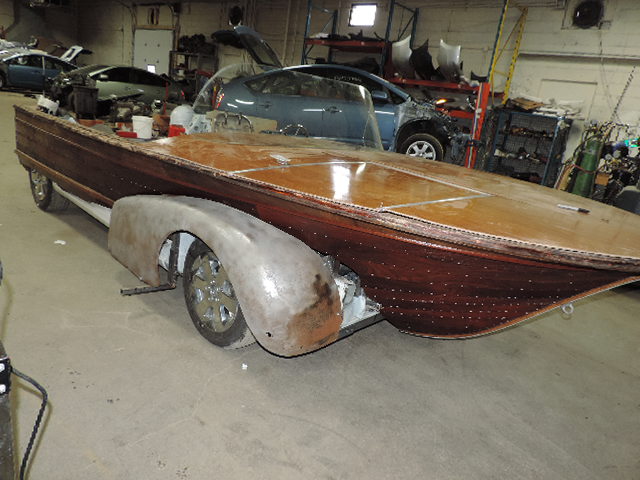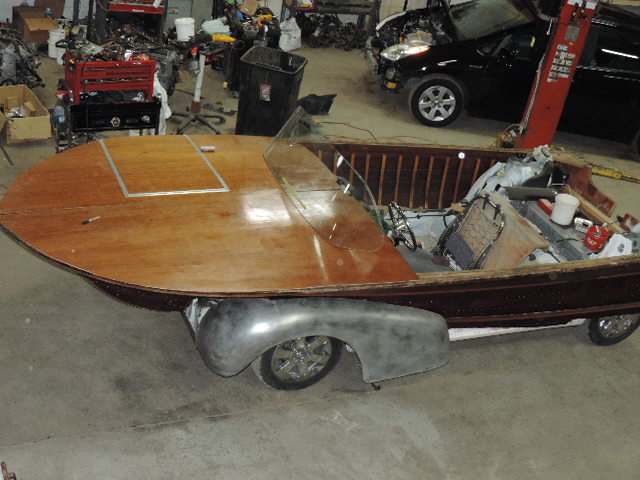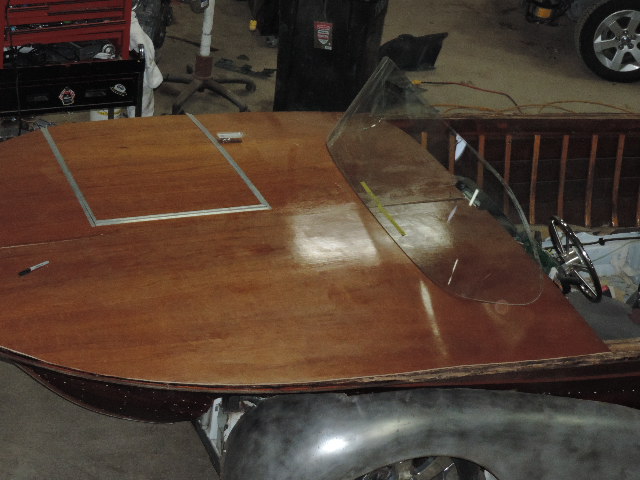 ---
PROJECT BEGINS....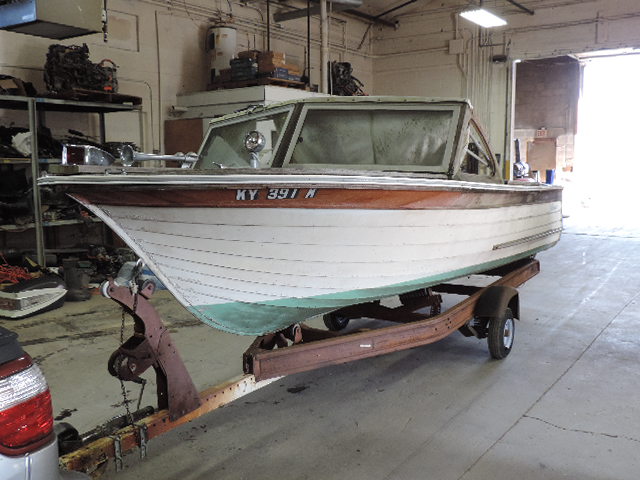 this is a 1955 thompson, it has been outside for 30 years or more.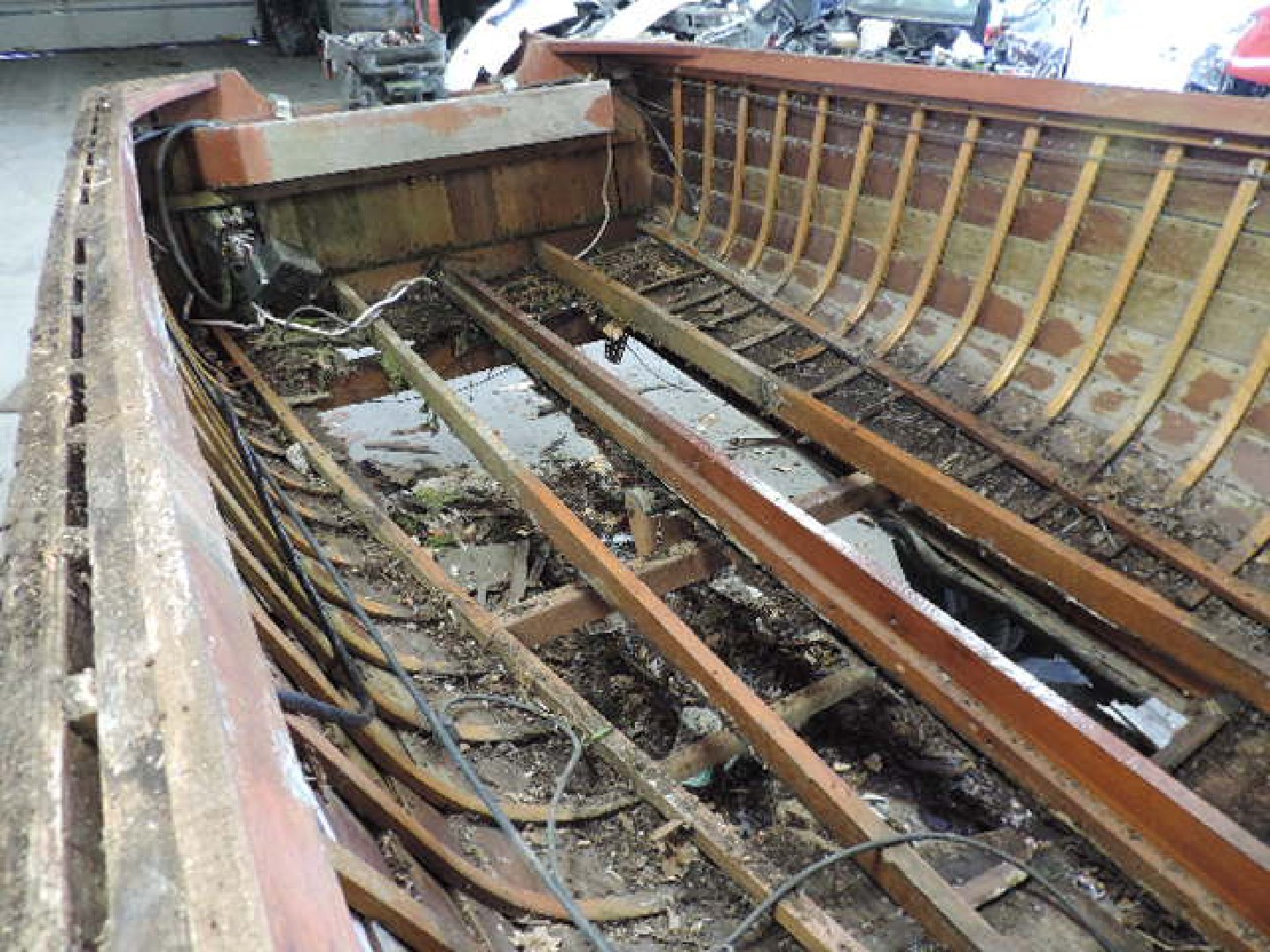 the bottom was rotton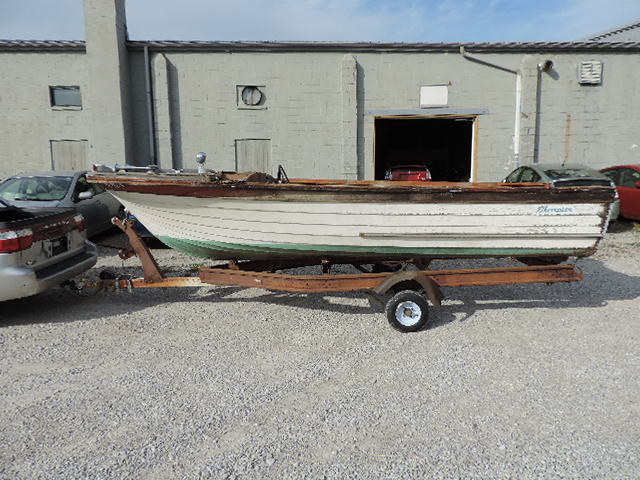 the boat was taken to be soda blasted...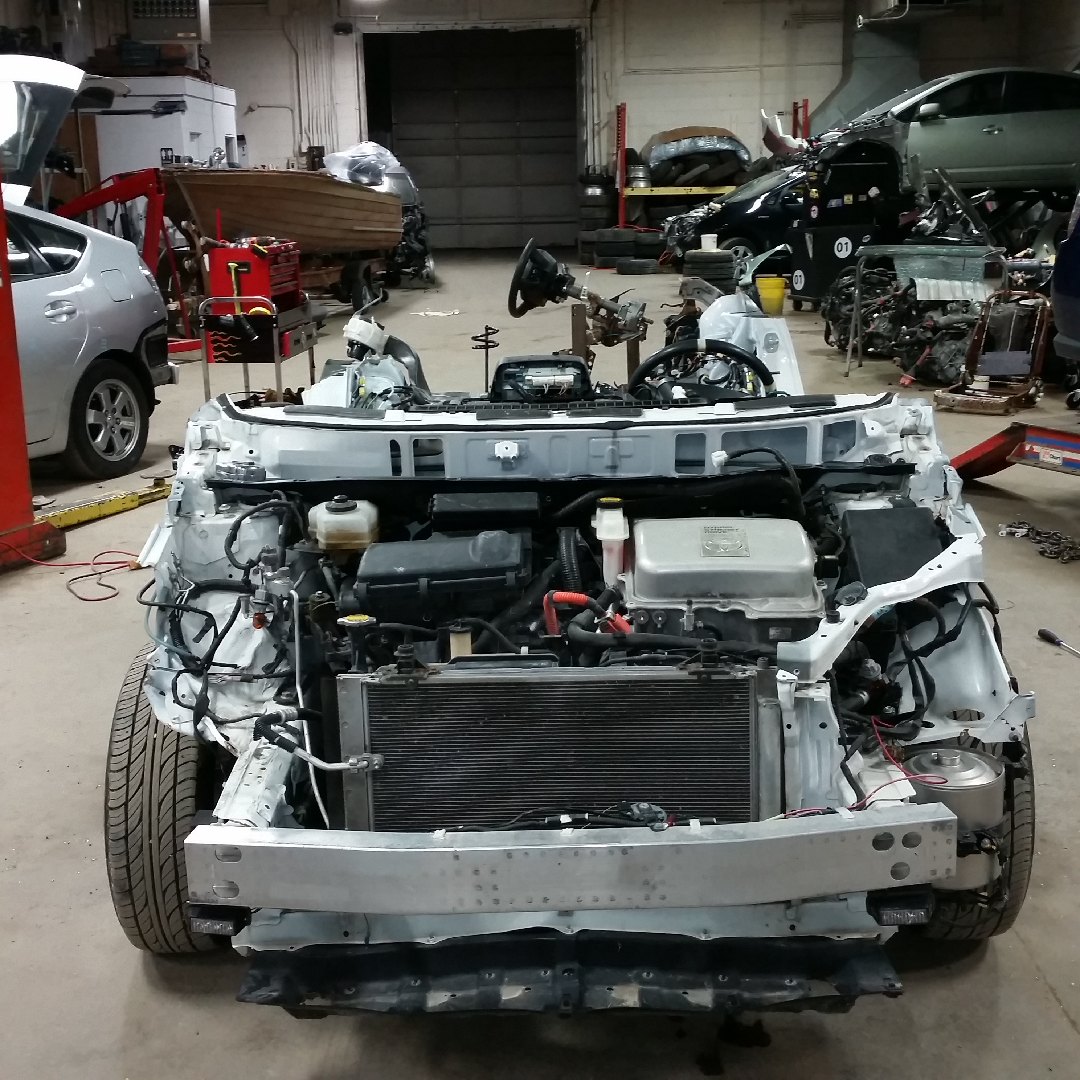 this is " chop Top Prius", see the boat in the back?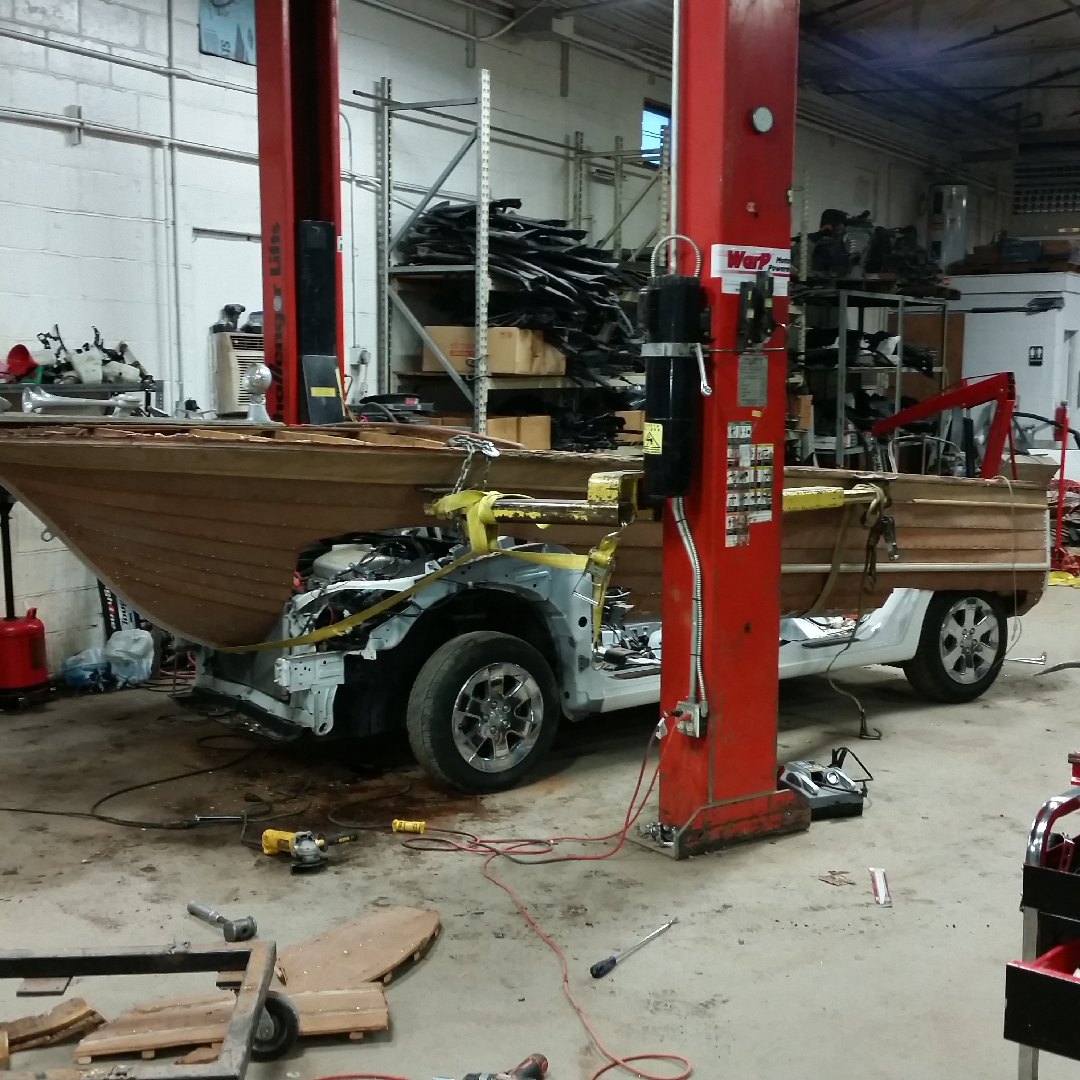 Here, I lowered the boat hull onto the chopped Prius.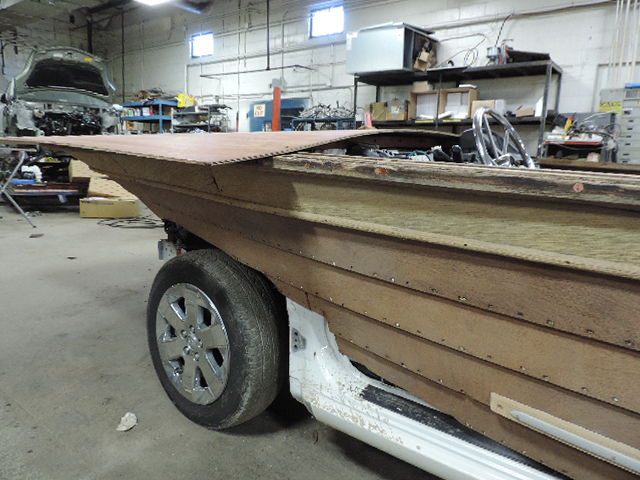 here it is resting on top of a 2007 Prius chassis, notice the raw mahogany.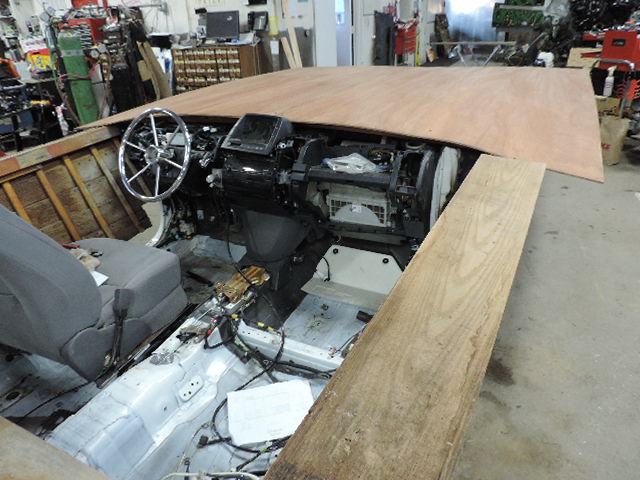 new marine plywood is being fitted to the bow.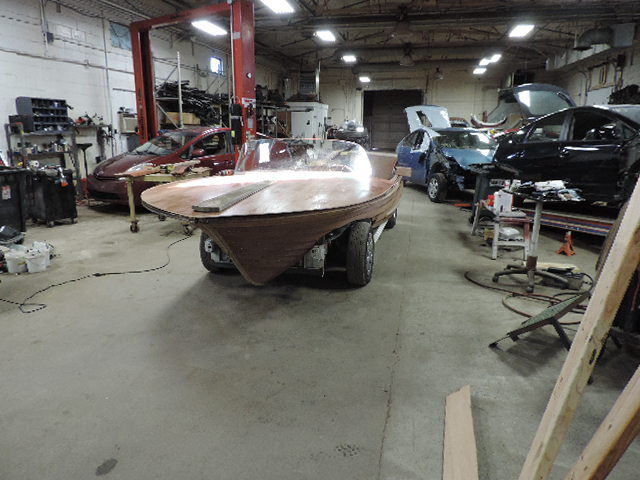 test fitting a new windscreen..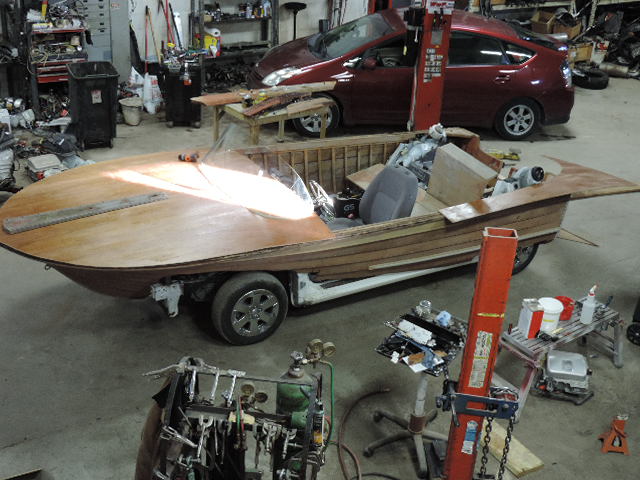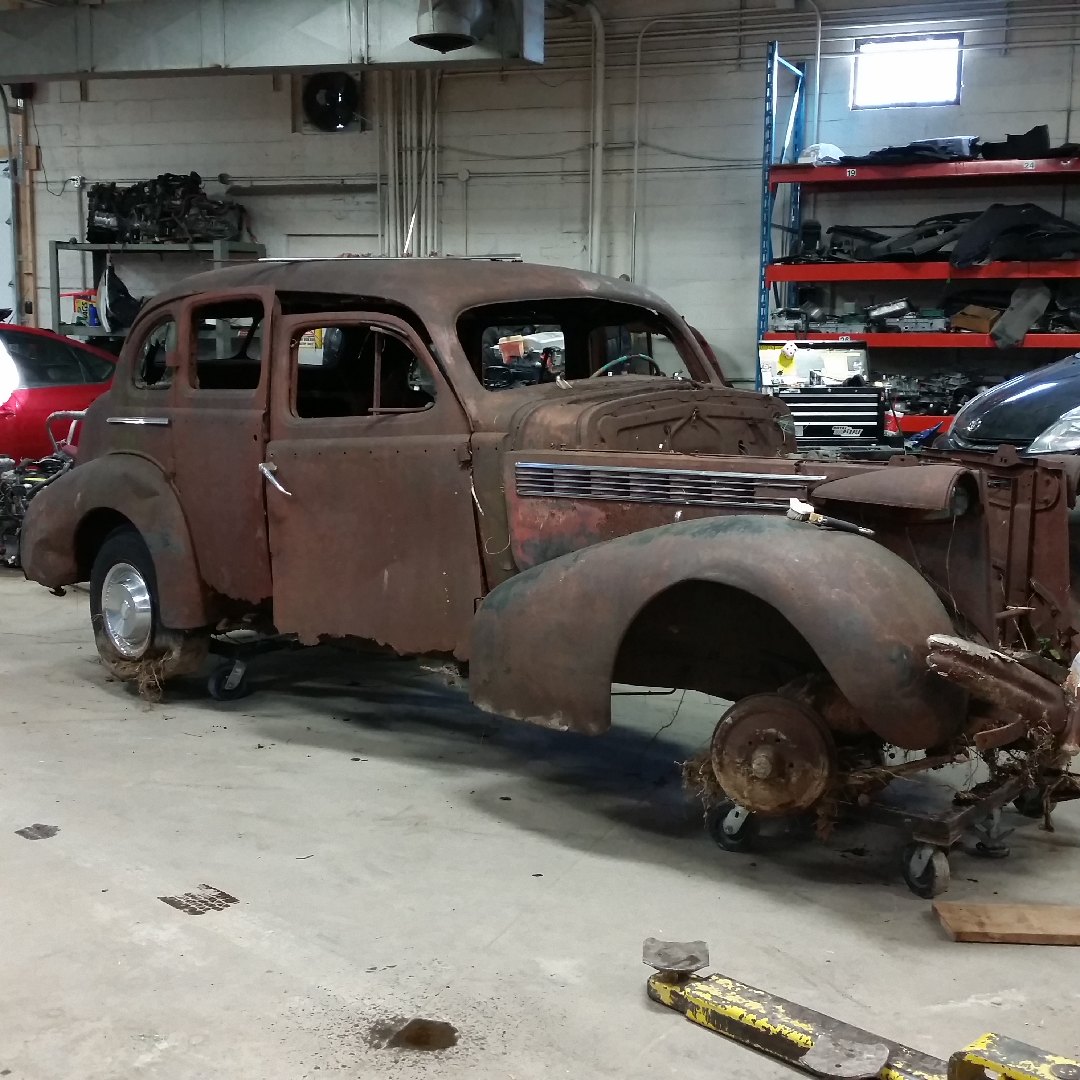 this 1938 Buick gave its fenders for the project.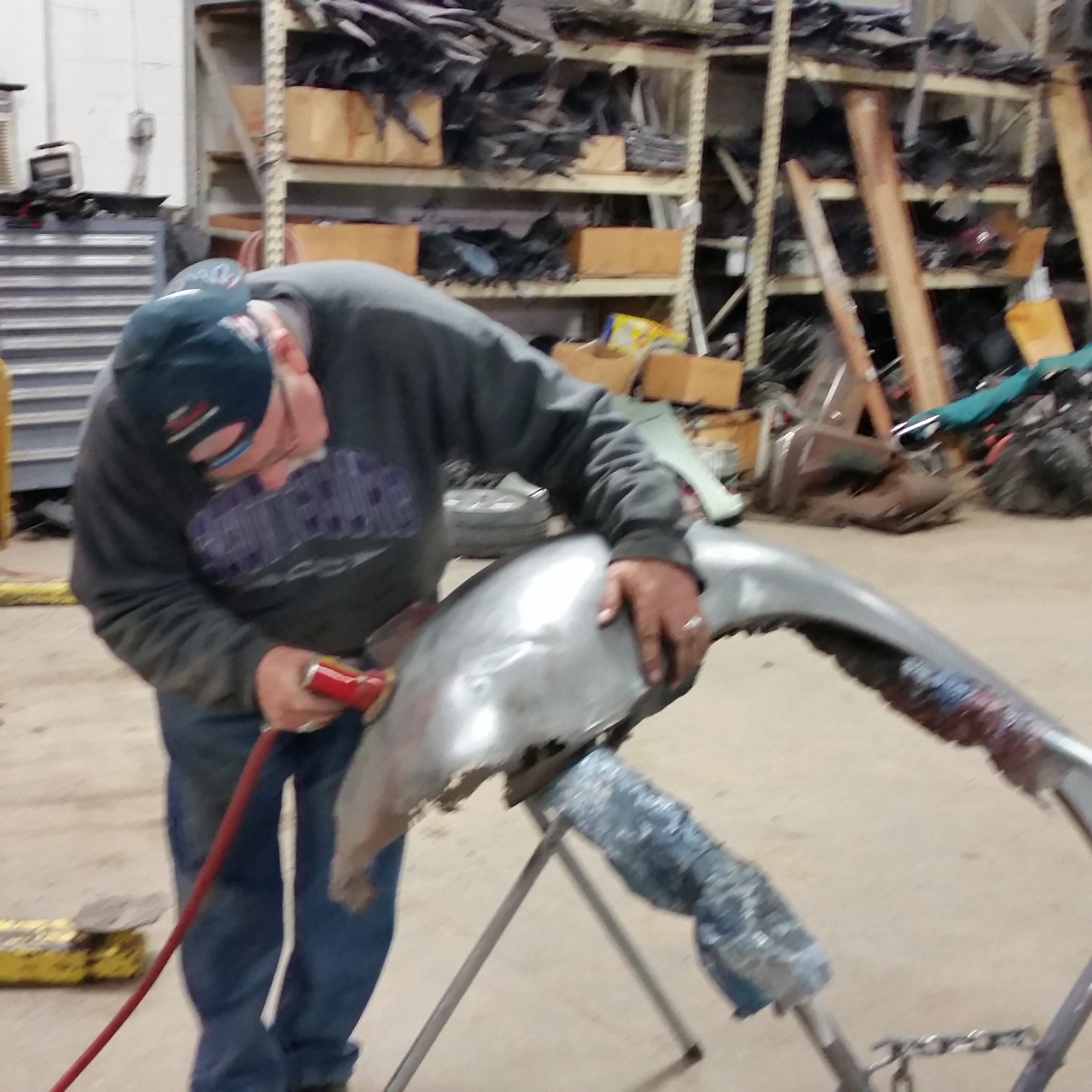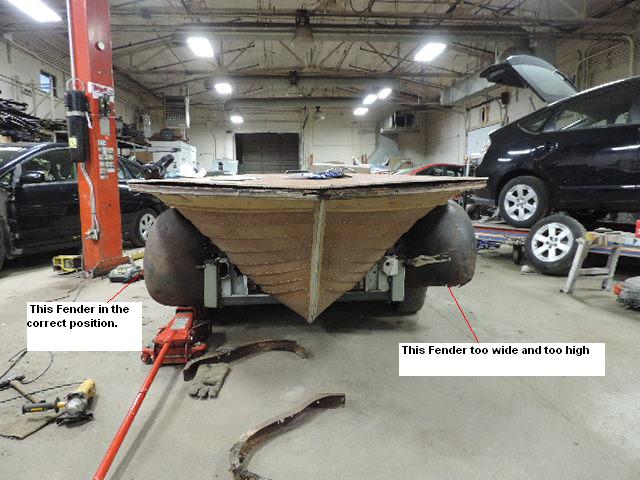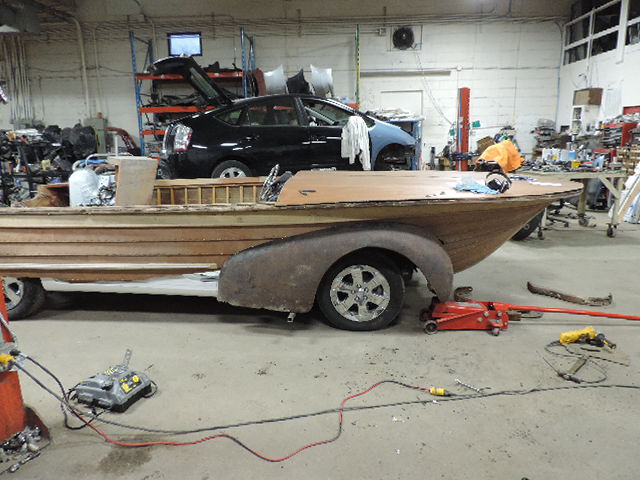 plans are to sandblast and then Clearcoat the bare fenders.,
then a running board from the rear of the fender aft.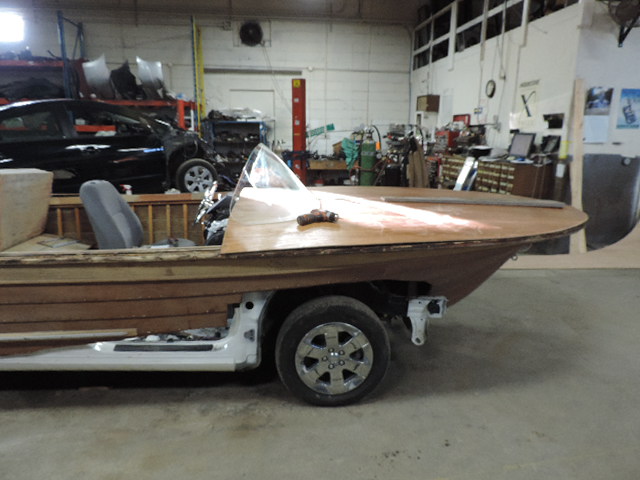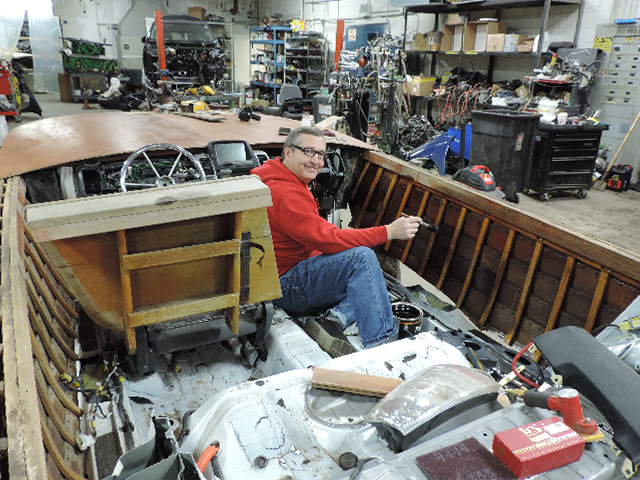 Her I am ( Steve Woodruff) applying poly to the inside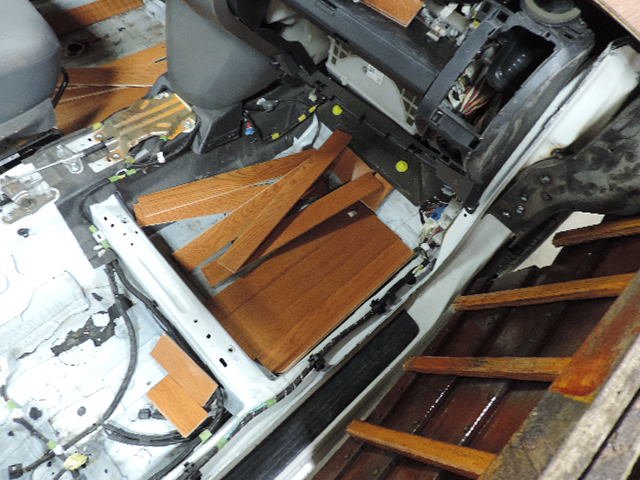 new wood flooring is test fitted to the Toyota floor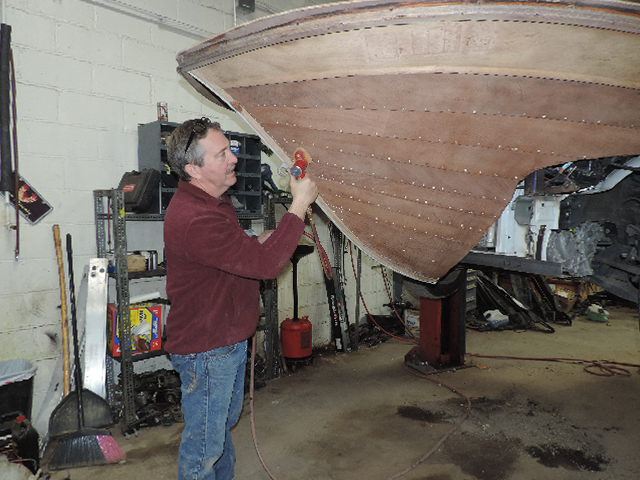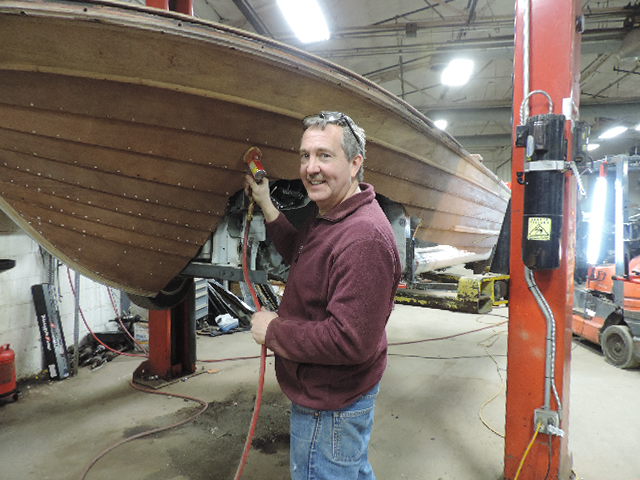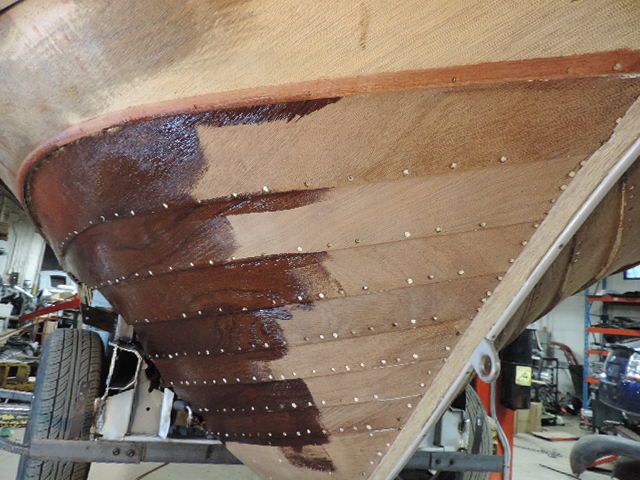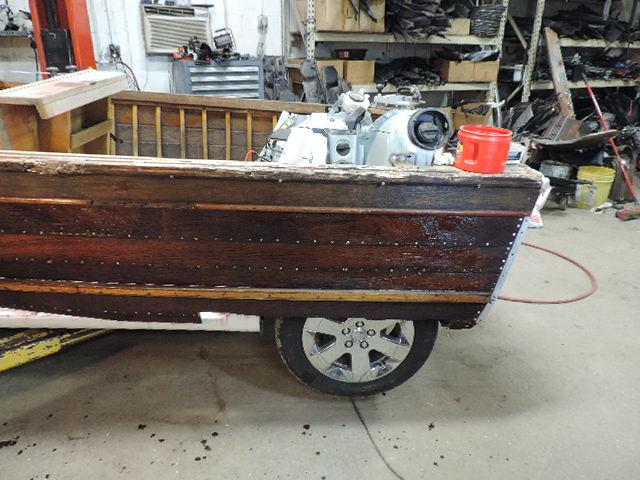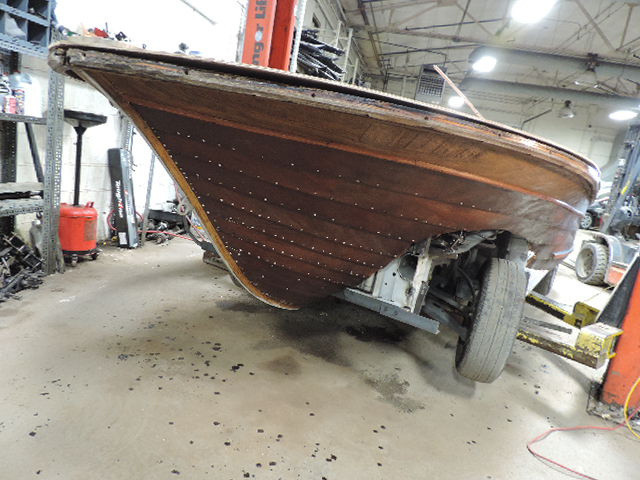 ---
Dec 20 2014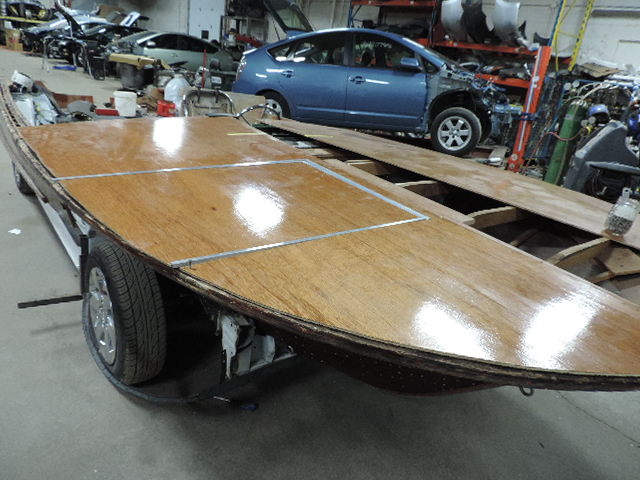 I used aluminum "C" channel to frame the hinged hood.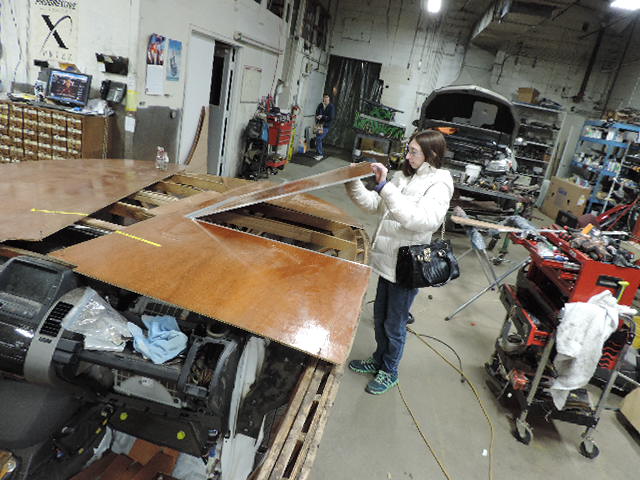 Here, Billi examines the hinge
Decembe 2014
---
Here is the prius we used as a donor vehicle...
https://www.youtube.com/watch?v=Q39rgqRkGPQ
this is a link to a video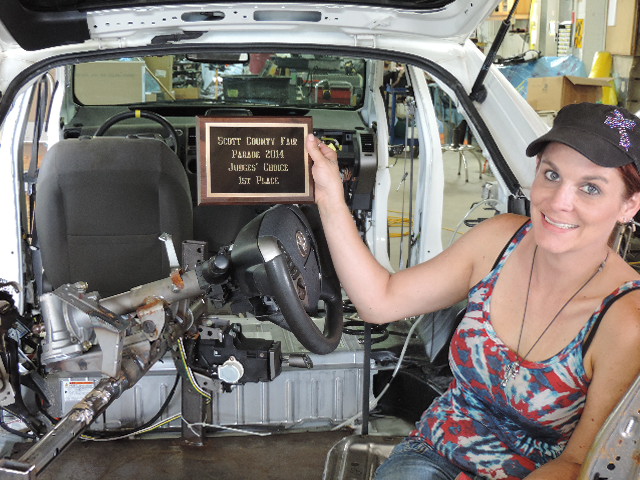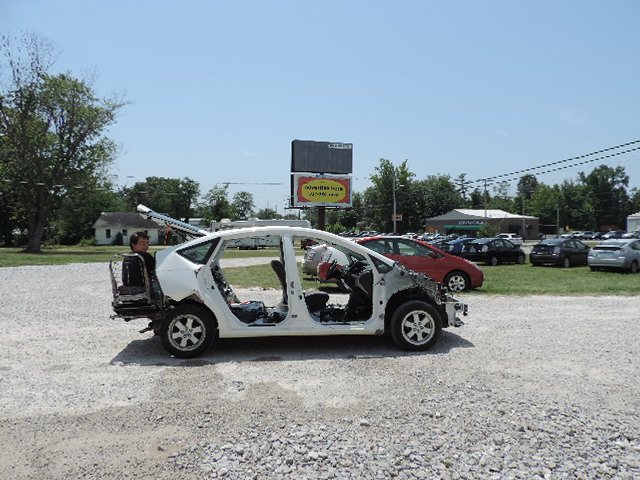 ---
www.priustoric.rocks
www.boatcar.rocks
I will be happy to answer any questions Please include make and model with your question.
---